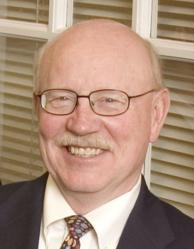 Sadly, we see people suffering from the consequences of alcohol-related wrecks all too often.
Seattle, WA (PRWEB) May 27, 2011
The Memorial Day holiday weekend is heralded as the beginning of the summer season, and thousands of Seattle residents will soon jump in their cars and drive to their favorite vacation destinations.
But for many travelers, vacation can also mean an increased opportunity for alcohol consumption – and that can have deadly implications when travelers drive drunk, says Seattle car accident lawyer Dean Brett.
"Sadly, we see people suffering from the consequences of alcohol-related wrecks all too often," says Brett, whose Seattle personal injury law firm handles personal injury and wrongful death car accident cases, including Washington drunk driving accidents.
"Injured victims or those who have lost a loved one face long-term physical and emotional pain, not to mention financial burdens," the Seattle attorney said, "all because of a vehicle accident that is entirely preventable."
In 2009, Brett's law firm, Brett & Coats, Personal Injury Attorneys, PLLC, secured a $5.5 million verdict in a Washington drunk driving accident lawsuit, which was the largest jury verdict ever recorded in Skagit County (French v. Parker, et al.; Skagit County Cause No. 08-2-00530-8).
The case involved a crash caused when a repeat drunk-driving offender hit a motorist in a head-on collision while impaired.
"That's an example of how the courts can help people make up for at least a part of what they lost due to the selfishness of a person who drives drunk," Brett said. "That financial award will help the victim pay for her medical bills and supply funds for any procedures she may need in the future."
The verdict also led to the passage of "Hailey's Law," named for the injured victim in the lawsuit. It requires law enforcement officials to impound the vehicle of someone arrested for drunk driving for at least 12 hours to give them time to sober up.
Some good news seems to be emerging for Washingtonians, Brett noted.
In March, the Washington Traffic Safety Commission announced that the state's traffic fatalities dropped from 492 in 2009 to 448 last year, marking the lowest number of crash-related deaths in Washington history.
However, drunk driving still accounted for nearly 54 percent of the total traffic deaths in 2009 and 41 percent in 2010, according to the Commission's statistics.
Brett applauds the efforts of Washington law enforcement officials, who implemented a "Drive Hammered, Get Nailed" crackdown campaign during the Christmas holidays in 2010.
"Those types of campaigns, combined with Hailey's Law and other future DUI legislation, can save lives, especially during holidays like Memorial Day," Brett says. "With statewide advocacy, hopefully we'll see those statistics continue to improve."
About Brett & Coats
Brett & Coats, Personal Injury Attorneys, PLLC is a Seattle personal injury law firm with other offices in Tacoma, Bellingham and Spokane. The firm represents car accident victims, including those injured in DUI / DWI accidents, and other personal injury victims throughout the state of Washington. The firm's practice areas also include motorcycle accidents, bicycle accidents, pedestrian accidents, boating accidents, construction accidents, railroad collisions and aviation crashes. For more information, call the firm at (800) 925-1875 or use its online contact form.
###