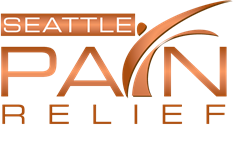 Laser therapy increases blood flow to injured areas by up to 500%. Seattle Pain Relief is now offering two free sessions!
Seattle, Washington (PRWEB) January 20, 2015
Seattle Pain Relief, one of the top pain clinics in Seatte, is now offering laser therapy for a dozen pain conditions. The treatment has shown effectiveness for all types of acute and chronic pain conditions. For more information and to schedule two complimentary sessions, call (855) WASH-PAIN.
Laser light therapy is a noninvasive, nonpainful treatment. It increases blood flow to an injured area by up to 500 percent, while at the same time bringing in oxygen and nutrients for healing.
Seattle Pain Relief has a Board Certified pain doctor offering the treatment for conditions such as spinal stenosis, degenerative arthritis, degenerative disc disease, peripheral neuropathy, failed back surgery syndrome, whiplash and more.
Along with the laser light therapy, Seattle Pain Relief also provides medication and interventional therapies. Together with the laser light therapy, outcomes have been exceptional for obtaining relief. Cutting edge procedures are offered such as radiofrequency ablation, spinal cord stimulator implants, occipital blocks, all types of joint injections and several types of epidural injections just to name a few.
With so many treatment options available, the therapies are customized to each person's specific needs. Patients travel from a broad area for treatment due to the reputation of the practice and the doctor's expertise.
Currently Seattle Pain Relief accepts most insurance plans and the Seattle pain management practice is offering the first two laser light therapy sessions at no charge. Call (855) WASH-PAIN for more information and scheduling.