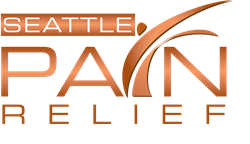 Along with accepting First Choice Health, Seattle Pain Relief accepts over 20 other PPO plans, workers compensation, personal injury liens and Medicare!
Seattle, Washington (PRWEB) May 18, 2015
Seattle Pain Relief is now accepting First Choice Health insurance for top notch treatment options. The Double Board Certified Seattle pain management providers at the practice offer both medication management and interventional treatments. Call (855) WASH-PAIN for the best pain management Seattle trusts and respects.
First Choice Health serves over one million people and is a Seattle-based, physician and hospital owned company serving Washington and the Northwest since 1985. Seattle Pain Relief accepts all version of the insurance, with over 25 treatment options available for pain relief and helping patients avoid surgery.
Success rates exceed ninety percent, with cutting edge procedure options including radiofrequency ablation, spinal cord stimulator implants, occipital blocks, epidural injections, Botox injections and transcranial electrical stimulation to name a few.
All types of painful conditions are treated including back and neck pain, whiplash, neuropathy, spinal stenosis, migraines, scoliosis, failed back surgery, RSD, fibromyalgia and more.
In addition to First Choice Health, Seattle Pain Relief accepts over twenty additional PPO insurances, along with L&I claims and personal injury liens. Appointments are readily available, call (855) WASH-PAIN for the top pain clinic in Seattle.