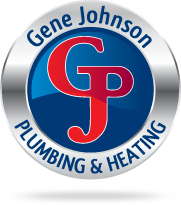 Gene Johnson Plumbing & Heating is a family owned business that has been running since 1976.
Seattle (PRWEB) December 22, 2012
Family owned and operated Seattle Plumbing company, Gene Johnson Plumbing, has customers thanking referrals which sent them to Gene Johnson Plumbing for plumbing repair. Servicing all plumbing needs, including plumbing, heating, sewers, drains, water heaters, and more, Gene Johnson Plumbing and Seattle Heating prides itself on its quality service, timeliness, and excellent customer relationships.
Anticipating the many plumbing needs of their customers, Gene Johnson Plumbing provides fast, quality service 24/7. Customers have been impressed with the on-time arrivals and overall professionalism as they received plumbing work from the professionals at Gene Johnson Plumbing.
"He was here first thing at 9 a.m. right when he said he would be. No window of time which is great," praised one customer. Speaking of a similar experience, another customer explained: "The repairman that showed up was extremely nice and professional and showed up at 8 a.m. on the dot like he said he would."
Gene Johnson Plumbing & Seattle Heating goes an extra step to make customers feel at ease with the professionals they send to perform plumbing repairs. Before the plumber arrives at a customer's home, a picture of the plumber -- as well as some background information -- will be sent to the customer so that they know who to expect at the house.
"They were so nice and helpful from start to finish," expressed another happy customer. "I was called back and sent emails when they said they said they would happen, and our plumber not only fixed our sewer drain issue but helped us with a cost effective plan to help our 62 year old house have no problems in the long run!"
About Gene Johnson Seattle Plumbers
Gene Johnson Plumbing & Heating is a family owned business that has been running since 1976. It was started by Gene and Valerie Johnson who stood by their work enough that they were willing to put their names and thereby stamp of approval on it. Thirty-six years later, Gene Johnson Plumbing & Heating is still in the family being run by 2nd generation Dennis and Kimberly. The company prides itself on being knowledgeable, giving the customer options, and letting the customer choose the desired action. The warranties and guarantees on their work are ensured long after they leave each customer's home.