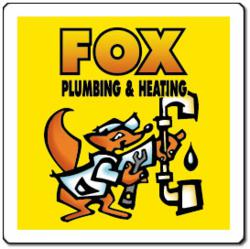 We offer a full range of Seattle plumbing services from Seattle sewer repair to Seattle water heater repair
Seattle, WA (PRWEB) November 29, 2012
Seattle sewer repair contractors at Fox Plumbing have been honored for a third consecutive time with a prestigious Seattle sewer and plumbing service award. The Talk of the Town Awards, presented by Talk of the Town News, Customer Care News magazine and Celebration Media U.S. (CMUS), honor companies and professionals that provide excellent customer service as reported by their customers through no-cost, user-review websites, blogs, social networks, business rating services, and other honors and accolades. This data is analyzed by a team of researchers who calculate a company's CMUS Power Rating™. Only those that receive a 4-star to 5-star rating receive the CMUS Talk of the Town Customer Satisfaction Award.
Seattle sewer repair and Seattle drain cleaning expert David Brown began working at Fox Plumbing & Heating of Seattle in 1973, and was half owner of the company by 1979. He purchased the business in its entirety in 1983, growing the Seattle plumbing & sewer company while ensuring customers are always the number-one priority.
"I am dedicated to the value of quality service at a fair price and understand the importance of keeping every customer," says David Brown. "Our customers tell us time and time again that we are the most trustworthy plumbing service in Seattle and all of King County."
Fox Plumbing & Heating handles Seattle sewer repair, new installations as well as repairs to existing plumbing and heating systems for both residential and commercial projects. "We offer a full range of Seattle plumbing services from Seattle sewer repair to Seattle water heater repair, and now service and install all types of heating, furnaces and air conditioning, too," says David Brown. "We have dispatchers and technicians on call 24 hours per day, and on our website we even have emergency water shut off videos to help people in times of emergency."
Seattle sewer & plumbing experts at Fox Plumbing are proud of this latest achievement. The company's three consecutive Talk of the Town Awards for customer satisfaction demonstrate the company's dedication to customers, as does its referral business. "Eighty percent of our new Seattle plumbing & sewer business comes from current customer referrals," says David Brown. "We're proud of this record and intend to continue it; every customer is important to us. I've built this whole Seattle plumbing business around satisfied customers; when we say 'it's all about service,' we mean it."
One way Brown says he ensures customer satisfaction is by continually training his team. "We are committed to our customers and to our staff, providing on-going training to make sure our technicians are simply the best trained in the business," he says. "The equipment and technology is constantly changing and new products are always being introduced, so we are continually training our crews. When you invest in your employees, you are investing in your customers. Any Seattle business owner knows that employee turnover is expensive and that your employees are a reflection of who you are as a business owner. My name and reputation are all over Fox Plumbing & Heating and I believe in personal and corporate integrity…it's simply a core value of this company, reflected in our mission statement, staff training and the way we treat our customers."
The Seattle sewer repair & plumbing company also offers a customer referral program to thank its customers. "It's very simple; if you refer Fox Plumbing & Heating, you are entered to win $500 cash," says David Brown. "We hold the drawings twice a year in March and September, and the more you refer your friends, relatives and colleagues, the more chances you have to win."
To learn more about Seattle drain cleaning, Seattle sewer repair, sewer replacement, Seattle plumbing or any other type of plumbing or heating service offered by Fox Plumbing please visit their website, view their many informative Seattle plumbing and sewer related videos or see their many positive online reviews on Google.