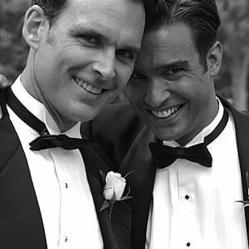 Sabra Limousine broadcasts that these services are also enthusiastically provided for same sex marriages.
Seattle, WA (PRWEB) December 12, 2012
Seattle-based luxury transportation service, Sabra Limousine and Town Car Service, celebrates Washington's recent acceptance of same sex marriage rights. Having provided the area with top notch limousine and transportation service--including specialty limousines for weddings, anniversaries, and various other events, Sabra Limousine broadcasts that these services are also enthusiastically provided for same sex marriages.
Serving the Seattle and Western Washington region, Sabra Limousine's mission has always been to provide thoughtful, quality service to every client. This includes requests for specified destinations, last minute changes in plans, and special, personalized touches for the limo ride itself like a specific song selection or roses or chocolates.
With excitement and anticipation for the new rights for same sex couples, Sabra Limousine and Town Car Service proudly extends its magnificent fleet of luxury vehicles to same sex couples for their anniversaries, weddings, and other celebrating needs. Clients may choose from any number of stretch limousines, stretch SUVs, stretch buses, or luxury town cars.
The chauffeurs with Sabra Limousines are professionally trained and certified. They are knowledgeable about the Seattle area and traffic patterns, and are thus able to provide destination suggestions and timely service.
Clients of Sabra Limousine and town Car Service have been more than pleased with the service received from the company. "From the reservations which make your event a dream, to car and driver — perfect," said one grateful client. "The drivers are always on time, personable, and professionally dressed," another client expressed. "The cars are clean and well maintained." With great reviews and great offers, Sabra Limousine is excited to finally be able to extend these same excellent services to the newly accepted same-sex couples in Washington State.
About Sabra Limo Services
Since 1995, Sabra Limo Services have been offered to many different cities and communities across the USA. Some of these cities include NYC, Northern and Southern California, Chicago, Atlantic City, as well as Seattle and Western Washington.
The company boasts that it stands out from other services with its high level of quality, flexibility, luxury, professionalism, and timeliness.
About Sabra Limo Services Vehicles
The fleet at Sabra Limo Services includes the following vehicles: Lincoln Town Car Luxury Sedan, a Chevrolet Suburban Luxury SUV, Lincoln Town Car and Chrysler C300 10-passenger stretch limousines, Hummer H2, Lincoln Navigator and Cadillac Escalade Luxury Stretch SUVs, as well as a 24 passenger corporate bus.
Each of these vehicles undergoes an annual safety inspection by the Washington State Patrol and is licensed for-hire by the Department of Licensing. They also each carry insurance in excess of the one million and a half dollar state requirement.