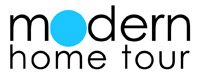 Seattle is moving residential Modernism ahead, one house at a time.
Seattle, Washington (PRWEB) August 28, 2012
As kids head back to school, the weather cools down, and the leaves begin to fall, Seattle area residents have something fun to look forward to: Modern Home Tours is coming to town for their premier visit on September 29th.
The Seattle Modern Home Tour is a self-guided driving tour that will feature six to ten architecturally progressive and contemporary homes in the Seattle area that exemplify modern living. Residents will have the chance to explore the inside and out of their city's greatest examples of modern home architecture and see first-hand the visually astounding principles of modernist thinking—i.e. clean lines, simple volumes, connections between inside and out, and a lack of clutter and decoration, cutting edge building science and sustainable techniques. A truly modern home is a marriage of craft, science, and talent.
Ingrid Spencer, former managing editor and current contributing editor for Architectural Record magazine in New York City, is curating and selecting the homes for the Seattle Modern Home Tour. She says Seattle is a unique natural canvas for architects to work within.
"If I dare to make a general statement about the architects who build residences here," says Spencer, "It's this: They have a tendency to design with an innate appreciation of the natural beauty of the surroundings. Sustainability is always a key factor, and experimentation with forms, building technology, and materials is at the forefront of each design. From the mid century work of masters like Paul Hayden Kirk, Fred Bassetti, Alan Liddle, and Omer Mithun, to the latest creations by Olson Kundig or Suyama Peterson Deguchi (both represented on this tour) and so many others, Seattle is moving residential Modernism ahead, one house at a time."
Participants in the Seattle Modern Home Tour will open their doors to tour-goers from 11:00 AM – 5:00 PM on Saturday, September 29, in and around Seattle, Washington. Tickets are $25 in advance online; available for $30 on the day of the tour at select 'start' locations. Kids under 12 are FREE!
For the first trip to Seattle, Modern Home Tours is partnering with the Seattle Architecture Foundation. Partial proceeds of the tour will go to the local non-profit's programs and mission of connecting people to the power of design.
"We are thrilled to have the Seattle Modern Home Tour partner with the Seattle Architecture Foundation," says Spencer. "As they strive to engage the community with its built environment, so too do we advocate good design with informative, fun tours that let attendees experience the work of talented architects."
For details, a current list of homes, and all ticket information, please visit http://seattle.modernhometours.com.
About Modern Home Tours, LLC: Based in Austin, Texas, Modern Home Tours, LLC was founded by partners Matt Swinney & James Leasure to introduce Modern architecture and living to people across the nation. Through fun and informative tours in dozens of cities across the USA and Canada, we invite people into some of the most exciting examples of Modern architecture and design in the nation. With carefully selected architects, neighborhoods and architecture, our home tours are unlike anything you've ever seen. Not only will you learn about the cutting edge of home design while on our tours, but you might even get an idea or two for your next home project!