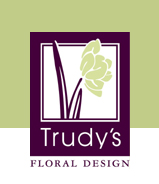 Seattle, WA (PRWEB) November 28, 2011
The Society of American Florists in partnership with Texas A&M conducted a study of how floral arrangements affected overall performance and well being in the work place. Below are some of the study's highlights:

Problem-solving skills, idea generation and creative performance improve substantially in workplace environments that include flowers and plants.
Specifically, both men and women who work in environments with flowers and plants demonstrate more innovative thinking as compared to environments with sculpture or no decorative objects.
Men who participated in the study generated 30 percent more ideas when working in environments with flowers and plants than ones without.
While men generate a greater abundance of ideas, the research shows that women generate more creative, flexible solutions to problems in workplace environments with flowers and plants.
Most people only think of calling on the skills of their florist when it's time for an event like a wedding or a party, but a floral arrangement each week is proven to keep a staff creative and innovative. Trudy's Floral Design is able to provide regular deliveries of tasteful floral designs to offices in the Seattle area.
About Trudy's Floral Design
Offering the freshest, most unusual flowers, many of them grown in Trudy's own garden. Raised and educated in Switzerland, Trudy brings a true European flair to all of her creations.
# # #