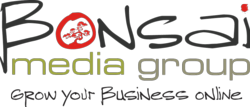 Umbraco does a great job of separating content from how it looks which is paramount in web development
Seattle, WA (PRWEB) September 30, 2011
Bonsai Media Group has set their eyes on new ventures for their web development team. Becoming the first Umbraco Solutions Provider in Seattle is the correct choice for the business. CEO Jason LaBaw explains, "It is very important to Bonsai that we are consistently improving our services by staying on the cutting edge of web development."
For some time they had been aware of the limitations of some of the more popular content management systems. These limits have concerned both the developer and the end user when building websites. For the developer other content management systems have a lot of extraneous back-end code that can make websites slow. Umbraco does a great job of separating content from how it looks which is paramount in web development. Finally it's really flexible and extensible, without getting too complicated. For the user other content management systems can be complicated and an inexperienced user can actually affect the layout of the site that may need an experienced developer to fix. Umbraco is very simple and capable of doing more than other content management systems, it gives the final editor more control when making updates and changing content.
Having an easily maintainable website that business owners can update and change is very important. Umbraco is for anyone that would like to build a website that is both functional and easily maintained.
About Bonsai Media Group
Bonsai Media Group is full service internet marketing agency based in Seattle, WA. Service offerings include search engine optimization, social media marketing, pay-per-click, web design, and web development services.
Media contact:
Jason LaBaw
Bonsai Media Group
(206)528-2515
info(at)bonsaimediagroup(dot)com
###