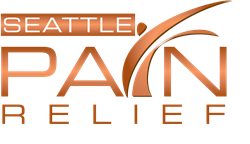 Over 90% of patients with adult scoliosis avoid surgery at Seattle Pain Relief, call the clinic today!
Seattle, Washington (PRWEB) April 30, 2015
The top pain management clinic in the Northwest, Seattle Pain Relief, is now offering a dozen effective treatments for adult degenerative scoliosis. New treatment options include radiofrequency ablation, SI joint injections and transforaminal epidural steroid injections. Call (855) WASH-PAIN for more information and scheduling.
Adult degenerative scoliosis is a very frustrating condition, as it can lead to chronic back and leg pain. Individuals may also have trouble walking due to the deformity.
Seattle Pain Relief has a Double Board Certified pain management doctor who helps over 90% of patients avoid the need for surgery. This may involve medications that are either oral or topical, bracing, or interventional procedures. Epidural steroid injections can relieve the buttock and leg pain associated with spinal stenosis. Additionally, facet blocks or medial branch blocks and SI joint injections can relieve the back pain.
One of the best available treatments includes radiofrequency ablation, which can provide up to eighteen consecutive months of pain relief for one's back. With operative interventions for adult scoliosis having very high complication rates, attempting all sorts of nonoperative interventions makes sense. The treatments are covered by insurance, which makes them very cost effective for patients.
Most insurance is accepted at the Seattle pain management practice, including Aetna, BCBS, Cigna, United, Humana along with Workers Compensation and Personal Injury Liens. Simply call (855) WASH-PAIN for more information and scheduling with pain management Seattle trusts.