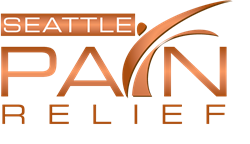 Seattle Pain Relief offers over 25 treatment options including medication management and cutting edge procedures!
Seattle, Washington (PRWEB) October 27, 2014
Seattle Pain Relief is now accepting personal injury liens for treatment of auto accident victims. As top personal injury pain doctors in Seattle, the practice offers comprehensive pain medication management and interventional procedures with exceptional success rates. Call (855) 927-4724 for more information and scheduling.
After an auto accident, individuals may suffer from all types of painful injuries including back or neck pain, whiplash, sprains/strains, tendon or ligament injuries and headaches. Receiving comprehensive treatment with Board Certified Seattle pain management doctors in a timely fashion is crucial to achieving pain relief and avoiding chronic pain from occurring.
Appointments are readily available at Seattle Pain Relief, with cutting edge treatment options available. These include several types of epidural injections, medial branch blocks, joint injections, radiofrequency ablation, occipital blocks, trigger point injections, spinal cord stimulator implants, pain pumps and more. There are over 25 treatment options in all depending on the patient's presentation.
Treatment after an auto accident in a timely fashion has been shown to help prevent acute pain from becoming chronic. In addition to accepting personal injury claims for treatment, Seattle Pain Relief also accepts Medicare, Tricare, PPO's, Workers Compensation, Valero Benefits and some HMO's.
Call (855) 927-4725 for more information and scheduling (855) WASH-PAIN.