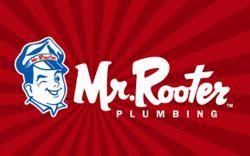 Seattle, WA (PRWEB) January 04, 2012
According to various meteorological assessments, the Pacific Northwest has another La Nina winter ahead. In a recent post by the Seattle PI, a La Nina cycle is characterized by cooler tropical temperatures in the Pacific Ocean leading to a cold and stormy winter for the Seattle area. In preparation for the winter assault, Seattle plumber, Mr. Rooter Seattle, advises area residents to perform a plumbing inspection before the cold weather and storm cycle is upon the Puget Sound region.
There are a few simple areas to check that will prevent costly repairs if the home is damaged from weather related problems. Many of these areas of concern, would be highly inconvenient or dangerous if they were to fail during the harsh Pacific Northwest winter.
Things to have checked in a plumbing inspection:

The boiler needs to have a routine inspection prior to the winter season
Septic tanks need to have their levels checked before the cold weather freezes the ground and gets overused in the winter
Outdoor faucets should be checked for winterization before water freezes and cracks pipes
The brunt of the winter season is still in front of the Seattle area. Meteorologists are forecasting this to be a bitter and stormy season. It is best to be prepared for the worst and have the home checked by a trained plumber. Mr. Rooter, Seattle Plumber, offers a comprehensive Plumbing Check-Up Service and 24-hour support in an emergency event.
About Mr. Rooter
Mr. Rooter Plumbing Seattle is proud to offer complete plumbing services for all residential and commercial plumbing needs; 24 hours a day, seven days a week. Mr. Rooter is the one to call for Seattle Plumbing!
###