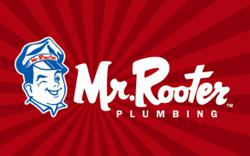 Seattle, WA (PRWEB) November 23, 2011
Seattle plumber, Mr. Rooter, is the go-to plumbing team in the Seattle metro area. The Pacific Northwest is well known for its lush forests, amazing sushi, mediocre sports teams, and long, harsh winters. To avoid costly repairs later, following a few simple tips can prevent unfortunate events later on.
Insulate Exposed Pipes
There may be a few areas in a home that pipes are left exposed to the cold. Any piping that is in an attic, runs outside the home, or in a crawl space are all susceptible to freezing. These pipes should be carefully insulated with foam insulation and, if possible, electrical insulation tape.
Outside Faucets
In the Northwest, outside faucets shouldn't need to be used. Cars aren't going to be washed at home and yards definitely don't need to be watered. When the thermometer starts to drop and the clouds roll in for their long stay, it's time to turn off the water to those outside lines and drain the pipes. Once the outside lines are drained, the hoses need to be taken off and stored for the winter. After the faucets are drained and the hoses are stored, sill socks and insulated covers should be put over the exposed faucets.
Unused Property
If a property is not going to be used during the winter months, it is important to take precautions before the cold sets in. Pipes are likely to burst if unused during the winter, causing costly damages. All pipes should be drain and insulated, with the water lines turned off for the season.
Following these simple steps can be a lifesaver for a home and a wallet. Many times, plumbing fixes can be daunting or confusing. A certified, experienced plumber may cost a little now, but the proper fixes and precautions will prove to be a great investment in time and money in the future.
About Mr. Rooter – Plumber Seattle
Mr. Rooter Plumbing Bellevue is proud to offer complete plumbing services for all of your residential and commercial plumbing needs; 24 hours a day, seven days a week. Mr. Rooter is the one to call for Seattle Plumbing!
###