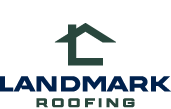 Family, Pride and Value are the main goals that drive Landmark
Seattle, WA (PRWEB) July 27, 2011
Landmark Roofing is implementing three new locations throughout the Puget Sound. The new locations are based in Tacoma, Seattle, and Bellevue and will expand this company into one of the largest Seattle roofing companies with the greatest variety of services. There are a few things that can be expected from the expansion of this Seattle Roofer into new areas of the Puget Sound.
With Landmark's excellent record of quality products and service, they are expanding to new locations where they can showcase their exceptional abilities. As an independently owned company they pride themselves on their ability to continually provide three values that sets them apart from the competition. Family, Pride and Value are the main goals that drive Landmark to make every effort possible to set them apart from the competition. Family is for the respect and value of your home, they understand that you trust someone to work on your home and it makes a big difference who you choose that will respect the comfort and security it provides. Pride, because you take pride in your home and you must also take pride in the company that works on it. Value is very important, especially right now; it is what every home owner looks for when choosing the right Seattle roofing contractor. With Landmark you don't have to sacrifice quality for value.
In the greater Seattle area there are very few companies that can compete with what Landmark has to offer, as a Kirkland roofing company they have proven the ability to provide great roofs at affordable prices but they offer much more than that. Roofing is their number one business but they also have a long list of other services they provide, these include siding, windows, gutters, decks, railings, fencing, insulation, and even skylights. All these services are backed by their quality guarantee as well and you will not be left unsatisfied by the friendly staff and high quality products.
###