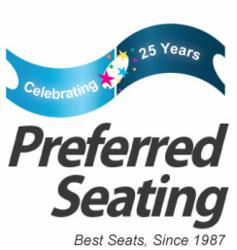 Sacramento, California (PRWEB) November 26, 2012
The Georgia Bulldogs dominated Georgia Tech with a 42-10 win and the Alabama Crimson Tide shut out the Auburn Tigers this past weekend and will meet up this Saturday at the Georgia Dome in the 2012 SEC Championship game. This is a big game for both teams because it gives the winner the chance to move on to the BCS National Championship on January 7th at Sun Life Stadium.
The football game is only a few short days away and for fans looking to buy 2012 SEC Championship tickets online it can be a nightmare with all of the choices and hidden service charges. There are two things that are first and foremost on the minds of ticket buyers looking for the best deal and Preferred Seating Tickets has the answer for both of them.
Tickets for the SEC Championship game are not cheap anymore and maybe they never were. So the basic things that most ticket buyers want to be sure of is that they are buying from a reputable source and finding a competitive price. By checking with rating services such as the Better Business Bureau fans can get an idea as to how long a company has been in business, and how they treat their customers.
Comparing ticket prices for the SEC Championship game is a little trickier since most ticket sellers have hidden fees. The ticket experts at Preferred Seating suggest that football fans watch out for the hidden service charges that pop up when the buyer chooses the shipping method. Every ticket site has service charges but often the reason for the hidden fees is to hide higher ticket prices that can be 10 - 20% higher than sites without the extra charges.
With the excitement of the upcoming game the patience level may not be too high for fans of the Bulldogs and Crimson Tide. But by taking the time to do a little comparison shopping they can feel better about where they buy their SEC Championship tickets, and how much they pay.