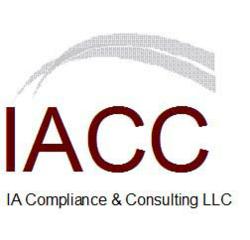 "Working with you to meet your investment advisor compliance needs"
The Woodlands, TX (PRWEB) July 13, 2011
The Securities and Exchange Comission ("SEC") adopted rules on June 22, 2011 related to the registration of investment advisers with the SEC. This is in response to the changes that Congress passed in the Dodd-Frank Wall Street Reform and Consumer Protection Act. SEC registered Advisers with assets under management between $25 million and $100 million have until March 30, 2012 to register with their state and until June 28, 2012 to complete the switch.
Advisers that are between the $25 million and $100 million asset under management threshold in the United States will have to switch to state registration.
All SEC-registered advisers that fall into this category will be required to file a Form ADV amendment to indicate with which regulator/state they are to be registered between January 1, 2012 and March 30, 2012.
However, if an adviser's state has not adopted an investment adviser statute (ie: state of Wyoming) or does not examine registered advisers (ie: state of New York) then the adviser may stay registered with the SEC, unless the adviser can fit within an SEC registration exemption, such as the venture capital fund adviser or the private fund adviser exemptions.
The switch delay gives more breathing room to states as they prepare to take over the monitoring of 3,200 of the 11,500 advisers currently registered with the SEC.
IA Compliance & Consulting can assist Advisers with this switch of registration status or can assist in other compliance areas as needed. Suzette Surman and Karen Haggerty have almost 40 years of combined industry compliance service. They have extensive knowledge of the industry rules and regulations at both the SEC and state levels.
For more information, please visit iacomplianceandconsulting.com or contact us at 832-559-8171.
###