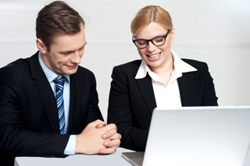 The exchange of a primary home for a secondary home is allowed under certain conditions and our team helps homeowners perform exchanges
Sacramento, CA (PRWEB) January 14, 2015
Homeowners who have a first home used as a rental property can now learn how to complete a second home 1031 exchange through help from the JWB Group online. A new video is now posted that explains some advantages of the process and how it can be accomplished with rentals at http://www.jwbrealestatecapital.com/1031-exchange-for-second-homes.
The 1031 exchange is now one way that property owners use to reduce or eliminate taxes on the sale of an investment property. Property owners who have a single property and want to purchase another could find helpful tips in the JWB posted video. To go along with the videos, an investment guide is offered as a free download this year.
"The exchange of a primary home for a secondary home is allowed under certain conditions and our team helps homeowners perform exchanges," said a JWB source.
Part of new content that appears on the homepage of the JWB content is related to new strategies that are in use to expand investment client income in 2015. A new account staff combined with a different investment approach are some of the routes undertaken in this New Year at the JWB company.
"Our website now includes helpful content about how to boost revenue as an investor in the real estate industry as well as general business content," said the source.
The JWB Group has created a special platform for investors nationally to access from smartphone devices or tablet PCs. This portal at http://jwbrealestatecapital.com/m supplies instant access to all available downloads and investment packages that are offered in the U.S. for this year.
About JWBRealEstateCapital.com
The JWBRealEstateCapital.com company offers investment platforms for investing clients nationwide. The company is based in Florida and manages hundreds of properties that build wealth for adults. The JWBRealEstateCapital.com company website has been revised with brand new content for the New Year to aid potential investors in learning the housing market as a property investor.