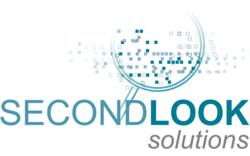 Eastrockaway, NY (PRWEB) July 28, 2011
SecondLook Solutions brings new tools to the task of cost effective document management. Enhanced by the application's ease of use, SecondLook allows its users to organize unstructured documents stored in paper, digital film and other formats.
Specifically, SecondLook Solutions cloud based application allows users to apply (up to 10) meta-tags to uploaded documents before or after upload to the site. While this feature can be found in some applications, SecondLook further enhances the user experience with the ability to apply unlimited notes to documents. The combination of these tools with the ability to query for both meta-tagged documents and for any term placed in the notes field provides users with literally unprecedented flexibility to both organize and retrieve documents in the SecondLook application.
Beyond this feature, SecondLook Solutions application is built for cross-platform and multi user collaboration. As one might expect, user rights can be set by an administrator. Ease of use being the primary goal SecondLook set for its customer experience drove the application to include both private and public workspaces for each user. Upon login a user can recall and work with documents stored in stored queries saved to their personal workspace. Once ready for collaboration, or any time a group project needs multiple participants, stored queries can be accessed from a public workspace. SecondLook Solutions makes the process simple by permitting 'drag and drop' movement between public and private workspaces.
Even if for users new to document management, if the user is comfortable with a computer mouse, all of the features SecondLook builds for its customers are literally at the user's fingertips. Multiple pages from different files or folders can be merged into an organized document with a 'right click'. Copying, Moving, even Emailing a link back to the document are all available with a 'right click' of the mouse. Simplicity, security, feature rich, and user friendly do not often come in a document management package. SecondLook Solutions has done this and more.
SecondLook Solutions comes to these features and enhancements naturally as the development team includes computer, legal and technology professionals with years of experience both as product developers and as technology and task managers. This combination of experience and ability has produced a product any company, law firm, even hospital or municipality can use 'right out of the box'. Check out SecondLook Solutions at their website: http://www.secondlooksolutions.com and schedule a live web based demo of their product.
###