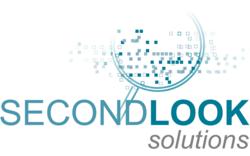 (PRWEB) July 27, 2011
SecondLook Solutions recognizes business and litigation in today's fast moving world puts more responsibility on companies and their lawyers than ever before.Electronically Stored Information ("ESI") must be organized and maintained along with paper and other 'legacy' materials whether to keep the company running or in response to court ordered discovery. SecondLook Solutions web based application solves all of these needs and more.
With SecondLook's application companies can upload, OCR and organize their historical records into a web based solution that makes the process simple, available to everyone at the company all designed for ease of use. Collaboration inside the company is available with a secure internal Email module making the process of communicating with co-workers another seamless aspect of SecondLook's file organization tool set. Among the important features is the ability for each user to be able to term search all or a portion of the materials and save the result of the search in a private workspace. Searching within search results and tagging relevant materials is easily accomplished with a right-click of the user's mouse.
Lawyers faced with 'litigation hold' obligations and discovery demands covering both documents and ESI materials need a place to collect, search, tag for production or secure confidential documents. Email, digital documents spreadsheets and .PDF files can all be uploaded to the same space. Because everything inside the SecondLook application is term searchable, relevant materials are instantly located and can be preserved in either private or public spaces inside the application. The ability to add up to 10 customized meta-tags to any document or set of documents makes the organization of ESI and paper records easy, consistent and feature rich, all at the same time. Law firm staff will especially appreciate the ease of use of the application along with the custom workspace each user receives when they log on to their site. Public workspaces are available with drag and drop simplicity. Literally every function needed to organize and respond to discovery quickly is built into SecondLook's application.
Large numbers of features, their interaction and the results they produce make this product a 'must see' in order for it to be fully appreciated. Scheduling a demo is often the best way to absorb the simplicity and the ease of using the SecondLook Solutions application. Log on to the SecondLook website to download a brochure, see all of the services available and schedule a demo.
###