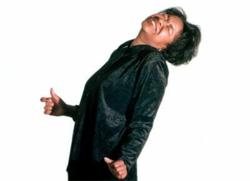 "The Second Series diversifies the season and offers a wider range of performances." - Artistic Director Nathan A. Cooper
Baltimore, MD (PRWEB) August 23, 2012
This season, Single Carrot Theatre is offering more programming in the form of its inaugural Second Series. "The Second Series diversifies our season and offers a wider range of performances" says Artistic director Nathan A. Cooper. The purpose of creating the series was to think outside the box in terms of programming, in a way that offers both audiences and artists something new. Throughout the course of the year, patrons can expect everything from low-key play-readings, to full scale productions to be part of the series.
Kicking things off are two totally unique nights of theatre, both in one weekend. Friday, August 24th brings a Slam Poetry night, featuring internationally heralded poet Gayle Danley. Saturday, August 25th marks the first 24-hour plays hosted by Single Carrot Theatre in 4 years, a theatrical escapade that was once a staple of the company's identity.
"The culture of 24-hour plays runs deep in this company and slam is a passion of The Carrots", says Director of Public Relations Jessica Garrett, "Slam is such a performative, difficult art, and 24-hour plays are fast, high-energy, wildly entertaining, and often totally ridiculous. Plus they are low budget so we can keep ticket prices low". How low? Just a $10 suggested donation. The company is proud of the talent lined up for the weekend.
Says Garrett of the roster, "Gayle Danley and the other poets are nationally renowned, and Danley has an International Slam Championhip title under her belt, which is exciting." As for the 24-hour plays, expect contributions from Single Carrot Ensemble actors, as local favorites like Bruce Nelson.
The Details:
Friday, August 24, 2012 7pm
POETRY SLAM
Featuring poets Chris August, Gayle Danley, and Twain Dooley
Join Single Carrot Theatre as we welcome three award-winning poets as they wow us with words and the signature style that has garnered them awards and accolades the world over. Don't miss this exciting opportunity to witness poetic greatness the way only slam artists can provide.
Saturday August 25, 2012 7pm
24-hour Plays
You know we don't do anything halfway at Single Carrot Theatre, so we're hosting TWO 24-hour plays. What's a 24-hour play, you ask? Imagine this: a team of playwrights write a play from 8pm to 8am, they then hand it off to a director and the actors. Those folks rehearse the play for 12 hours, and then perform it - JUST FOR YOU. 24-hour plays are wild, crazy, unpredictable, and offer a peek inside humanity's oddest location - the brain of a playwright who hasn't slept. Join us to see how far they'll go, and what brand of insanity they present.
Contributors: Gina Braden, Genevieve de Mahy, Paul Diem, Nathan Fulton, Richard Goldberg, Ben Hoover, Dylan Koehler, Chris Krysztofiak, Julie Lewis, Dustin Morris, Bruce Nelson, Britt Olsen-Ecker, Tim Paggi, Brad Ranno, Elliott Rauh, Lauren Saunders, Beth Weber, Michael Varelli & Mike Zemarel.
$10 suggested donation or Pay-What-You-Can
FREE FOR MEMBERS
Where?
Single Carrot Theatre
When?
Friday August 24th at 7pm
Saturday August 25th at 7pm
How Much?
Pay-What-You Can
(Suggested donation: $10)
How many drinks will there be?
LOTS.
visit singlecarrot.com for tickets and more info.