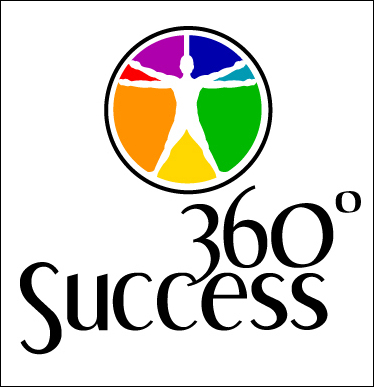 New York, NY (PRWEB) April 3, 2007
"The Secret" is all the rage, teaching the world about the Law of Attraction. But so many people are having mediocre results when they try to apply this secret to create success in their own lives. Many times, people give up as they become frustrated with lackluster results.
There are many things that you need to know in order to make "The Secret" work for you. In his book, "360° Success," author David Richeson explains the science behind "The Secret," and what the potential pitfalls are to using it in your life effectively.
"360° Success" reveals techniques which allow you to:

Have a greater control over your thoughts and emotions in order to keep them more positive. If thoughts and emotions create your reality (as stated in "The Secret") don't we need to keep them positive?
Recognize your true purpose and goals in life, and discover thoughts and actions that are taking you further away from what you really want.
Charge yourself with enough energy to accomplish any challenge, and breeze through your days, happy and serene.
Enrich your enjoyment of life and improve efficiency, by increasing your awareness in the Present Moment.
Attract whatever or whomever your want in your life (love, money, etc.) and win in any circumstance by knowing how to remain positive.
Understand and communicate with others on a profound level.
Develop the character and will to execute and accomplish the goals you have defined.
Master the power of money in your life.
Live a life that makes you feel healthy, wealthy, happy, fulfilled, and like it's all been worthwhile.
If you are trying to use "The Secret" to make improvements in your life, then this book is for you. Learn the science and the wisdom you need to effectively change your life forever -- using the Law of Attraction and other lesser-known Laws revealed in "360° Success."
Link to Publication*: http://www.360degreesuccess.com
Link to Seven Facts about "The Secret" report: http://www.360degreesuccess.com/general/7-facts-you-need-to-know-before-using-the-secret-law-of-attraction/
About Author
David Richeson is a Senior Course Instructor at The Institute for Hermetic Philosophy. For over 10 years, he has taught courses and seminars on various topics in personal development such as: money mastery, relationships, communication, motivation, overcoming fears, time-management, and how all of these issues may be improved through increased self-awareness. He completed his undergraduate study in Philosophy at Brown University, and is the author of several stage plays and screenplays as well as "360° Success."
###