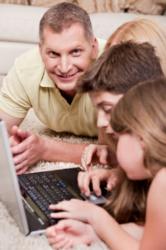 A single background check is the only requirement that is now used by this company for each person who plans to live in a property.
Jacksonville, Florida (PRWEB) February 06, 2013
The ability to receive affordable housing is sometimes found through government programs. These programs help to provide opportunities for individuals and families with low income to find adequate housing. The http://www.forrentjacksonville.com company is offering its own version of affordable housing for its more than 100 owned properties. A new expedited application process is is designed to help reduce the delays when seeking vacancy.
Most public housing is controlled by local government agencies. It is typical for companies to have long waiting lists for available properties. The application process to apply for government-funded housing usually requires multiple documents that must include no mistakes. Documents like birth certificates, credit checks, paycheck stubs and other personally identifiable information are usually a requirement.
One way that the ForRentJacksonville.com website is using to provide expedited processing is by eliminating the credit check process. A single background check is the only requirement that is now used by this company for each person who plans to live in one of these company-owned properties.
Median incomes are used by government agencies during the qualification process. The average person is usually required to have 50 percent less income than the local average to qualify for housing. Some factors used in the determination process include the eviction history, criminal history and citizenship status. Missing one or more of these qualifications could cause a person to be denied section 8 housing.
The ForRentJacksonville.com website now provides an online form that can be used to qualify for available properties. Since these properties are owned and controlled by company, the process to obtain vacancy can be completed in a shorter period of time. Housing specialist review the information submitted by form and make instant contact with men or women who submit rental information.
About For Rent Jacksonville
The For Rent Jacksonville company owns and controls more than 100 single and multi-family properties in North Florida. Through internal processing measures, applications are approved without the need for intrusive credit checks or extensive criminal history searches. These relaxed qualifications are helping more people to qualify for renting a home. The For Rent Jacksonville company provides full property management services to all tenants and provides its homes in family-friendly neighborhoods. The addition of section 8 housing by this company is expected to help more men and women find houses to rent.