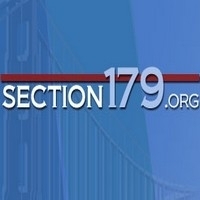 Essentially, I get asked for details regarding Section 179 all the time
Atlanta (PRWEB) July 13, 2008
It's probably one of the leading questions that clients ask any financial professional - "What's this Section 179 deduction all about; and how can I take advantage of it?"
In fact, the question was so prolific that it spurred a website specifically designed to answer the common questions regarding Section 179, and explain, in plain English, the nuances and details regarding this very popular (yet misunderstood) tax deduction.
"Essentially, I get asked for details regarding Section 179 all the time" said equipment finance professional Chris Fletcher. "And while I'm always happy to answer all Section 179 related questions, it's definitely advantageous that there's now a website which I can direct them to." The website Fletcher is referring to is http://www.Section179.Org, launched in July of 2008, it is a free refrence available for small business owners looking for information on this tax deduction topic.
The goal of the website is to be a comprehensive resource regarding the Section 179 deduction - there are pages that explain the deduction, what equipment qualifies, how to elect to take the deduction, what changes occurred as a result of the Economic Stimulus Act of 2008, and even a few extras, like a section 179 calculator for 2008 (and even 2007), plus links to all the forms needed to claim the deduction. The site also contains the most up-to-date information regarding Section 179 and the Economic Stimulus Act of 2008, which is especially important for the current tax year.
In brief, Section 179 is a provision of the US Tax Code that allows businesses to take a full deduction on equipment purchases made during the tax year. It has also been known as the "Hummer Tax Break" because many small businesses have used it to buy SUV's and Hummers (although almost all manner of business equipment qualifies.) Visit http://www.Section179.Org for more details.
###