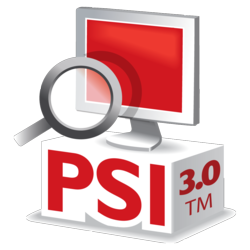 We are on a mission to secure PCs worldwide and in our continued efforts to do this we are unveiling a new Secunia PSI that is simple and useful for the non-technical user as well as the very technically minded user, to stay secure against cybercriminals
Copenhagen, Denmark (PRWEB) June 28, 2012
Secunia, the leading provider of IT security solutions that help businesses and private individuals manage and control vulnerability threats, today announced the worldwide general availability of the new Secunia Personal Software Inspector 3.0. Currently there are more than five million Secunia PSI users worldwide. As the number of vulnerabilities in non-Microsoft (third-party) programs increases, coupled with the sheer number of people accessing the internet, email and downloading programs or plug-ins each day, the launch of Secunia PSI 3.0 arrives at an important time for users – technical as well as non-technical - worldwide.
"We are on a mission to secure PCs worldwide and in our continued efforts to do this we are unveiling a new Secunia PSI that is simple and useful for the non-technical user as well as the very technically minded user, and one that will help private PC users worldwide stay secure against the ever-increasing vulnerability threats," said Morten R. Stengaard, Director of Product Management and Quality Assurance at Secunia. "We want the new Secunia PSI 3.0 to be trusted not by just a few million users, but by everyone that has a private PC, and to do that it was absolutely critical that it be re-designed with the broader target group in mind."
The Secunia PSI 3.0 is a free computer security scanner which identifies software applications that are insecure and in need of security updates, or patches. In making the decision to take the responsibility of developing software update packages for all vendors which Secunia supports and then pushing them out automatically to users, the new Secunia PSI 3.0 now gives users a "hands off" approach when it comes to software application security updates, making it easier and far more effective for users to maintain secure software applications and data housed on personal computers. Whether the software vendor provides automatic security updates or not, Secunia PSI 3.0 users will now receive the automatic security patch updates from Secunia as part of the new version, a significant new feature from the previous version and a major leap forward in raising the security-level of computers worldwide.
Since the introduction of the first Secunia PSI in 2007, the free computer security scanner has evolved to support and provide the security status with unprecedented accuracy for more than 3,000 vendors, including Microsoft and third-party programs, the largest of any security scanner on the market. The new version of the Secunia PSI 3.0 has been carefully designed to serve and be extremely useful to users at all levels, something that the company has spent extensive time doing throughout multiple beta versions. Additionally, in making security more manageable for the private user, and in an effort to drive rapid global expansion and implementation of Secunia PSI, the application now includes localisation to support five languages including French, Spanish, German, Danish and English.
"The Secunia PSI 3.0 final release is the result of valuable and significant input from multiple beta releases and the active involvement and input from the Secunia community, for which we are extremely thankful," said Stengaard. "Since the introduction of the first beta version in February, our development team has worked hard on adding additional functionality, keeping a high focus on simplicity and usability with the objective of providing a user experience that is truly second-to-none. We have come a long way and are confident that the new Secunia PSI will be incredibly effective for helping users around the world stay secure with an accuracy that only Secunia can deliver."
Secunia has focused on balancing the need and usage preferences of users of various levels. For example, the simple dashboard interface upon start up provides a check mark indicator when the user's computer is up to date. For the less technical user, they need to go no further, knowing their PC is secure. However, a full list of all programs has been added to the full release to allow the more technically minded user to access additional information such as history reports or to set up individual application preferences for auto updates.
Secunia PSI 3.0 Full Release Features
Simple User Interface
Dramatically simplified user interface displays the key information that users need to know: scan results, the security status of installed software, and when these programs are up-to-date.
Automatic Patching
With the Secunia PSI 3.0, users receive automatic updates for all software supported by the application. Previously Secunia only provided automatic updates for vendors that made automatic updates available.
Localization
The Secunia PSI 3.0 can be installed in any one of five languages including French, Spanish, German, Danish and English.
Program Ignore Rules
Users have the ability to ignore updates to a particular program by creating ignore rules. This can, for example, be relevant if a user has an application that depends on an older version of another program or plug-in. Users may reverse this selection at any time. Users also have the ability to view the file location and version number of an installed program.
History
Reports about the updates installed and scans conducted can be accessed at any time through the history feature.
Share
A new share link allows users to post a link on Facebook or Twitter feeds, making it easy for friends to try out the Secunia PSI 3.0.
Settings
The settings menu allows users to select whether or not to install updates automatically, and which drives are to be scanned.
The Secunia PSI 3.0 can be downloaded from Secunia's website now at http://secunia.com/vulnerability_scanning/personal/
A video of Secunia PSI 3.0 is available at http://www.youtube.com/watch?v=iUmaLmO0gx0&feature=youtu.be
Note to Editors
Background to Vulnerabilities, Patching and the Secunia PSI
According to Secunia's latest Yearly Report - http://secunia.com/company/2011_yearly_report - the number of end-point vulnerabilities increased once again in 2011 to over 800 vulnerabilities – a tripling within only a few years - more than half of which were rated by Secunia as either 'Highly' or 'Extremely critical'. Patching insecure programs helps safeguard data and PC against cybercriminals. These cybercriminals are increasingly targeting private PCs. Their entry points are vulnerabilities in popular non-Microsoft programs, which are exploited and used as a gateway to compromise PCs and access confidential data such as passwords, online profiles, and bank details. Attacks exploiting vulnerable programs and plug-ins are often not blocked by traditional anti-virus.
The Secunia PSI is not a replacement for other security measures such as antivirus or personal firewalls — the Secunia PSI is designed as an essential complement to other security measures such as antivirus and personal firewalls as it helps prevent the exploitation of often overlooked exposures. Whilst anti-virus software can protect against viruses, and installation of firewalls can provide protection against some attacks by cybercriminals, individuals and businesses also need to protect themselves against the proliferation of malware and attacks by cybercriminals, which is now recognised worldwide as a major security problem. Programs such as the Secunia Personal Software Inspector, and, for larger companies, Secunia's Corporate Software Inspector - http://secunia.com/vulnerability_scanning/ - are designed to do this. Not only does the Secunia PSI provide extensive details on the software installed on a computer, it also gives you direct links to update programs that are older and potentially not secure. The Secunia PSI allows users to view any out of date programs installed. It also allows the user to quickly and easily upgrade to new and secure versions of applications.
A vulnerability is a software error which can be exploited with a security impact and gain. Many vulnerabilities allow criminals to gain control over systems and perform actions ranging from stealing sensitive information (such as credit card numbers, passwords, and personal documents) to automatic installation of viruses, Trojans, keyloggers, and other types of malware. Vulnerabilities can affect all applications installed on a computer, including the operating system.
The only real solution to avoid becoming a victim of a hacker exploiting vulnerabilities is to install the latest security updates that the vendor of the program has released. As new vulnerabilities are found regularly, it is important to scan for vulnerabilities on a regular basis.
About Secunia
Founded in 2002, Secunia is the leading provider of IT security solutions that help businesses and private individuals globally manage and control vulnerability threats, risks across their networks, and end-points. This is enabled by Secunia's award-winning Vulnerability Intelligence, Vulnerability Assessment, and Patch Management solutions that ensure optimal and cost-effective protection of critical information assets.
Secunia plays an important role in the IT security ecosystem, and is the preferred supplier for enterprises and government agencies worldwide, counting Fortune 500 and Global 2000 businesses among its customer base. Secunia has operations in North America, the UK, and the Middle East, and is headquartered in Copenhagen, Denmark.
For more information, please visit secunia.com