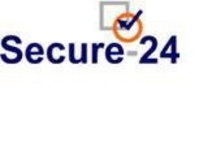 SURVIVING THE DIVESTURE: Data separation, implementation and financial reporting during and after divesture
Southfield, Mich. (Vocus) February 10, 2010
Secure-24, a leading provider of managed hosting for critical enterprise applications and an Oracle Certified Partner, will participate in two upcoming Oracle User Group Conferences. Both events highlight Secure-24's hosting, management and support experience with successful enterprise customer deployments of Oracle Hyperion.
Hyperion solution architect Troy Frys will present "SURVIVING THE DIVESTURE: Data separation, implementation and financial reporting during and after divesture," a case study outlining business and technical challenges, best practices and real-world solutions for the CFO and CIO facing IT separation, restructuring and outsourcing during divestiture.
OAUG Connection Point® — Enterprise Performance Management
February 23-24, 2010
Jersey City, New Jersey
Register at: http://www.oaug.org/conferencesandeducation/conferences/2010/cpepm/
Hosted by OAUG, this 2 day forum delivers education and training to Oracle Hyperion EPM and Business Intelligence Communities.
North Central OAUG (NCOAUG) Training Day
February 26, 2010
Oakbrook Terrace, Illinois,
Register at: http://www.ncoaug.com/
Hosted by North Central OAUG, the 2010 Training Day provides a forum for information related to the selection, implementation, use, and future direction of Oracle Applications.
For information about Secure-24s services for Oracle Hyperion, please contact Anthony Mercado at 877-724-0365 x240 or anthony.mercado@secure-24.com.
About Secure-24, Inc. http://www.secure-24.com
Secure-24 is an Oracle Certified Partner and a leading provider of managed hosting, disaster recovery and private cloud services for enterprise-level, mission-critical applications of industry and government. Secure-24 provides services to organizations that need to meet rigorous compliance metrics (i.e. SAS 70, HIPAA, Sarbanes-Oxley, GLB) A deep knowledge of ERP systems and complex architectures combined with state-of-the-art data centers and infrastructure allow Secure-24 to deliver solutions that are highly available, scalable to accommodate evolving business needs, and meet the security requirements of a demanding regulatory environment. For more information on Secure-24's services for hosting Oracle applications, visit http://www.secure-24.com/oracle-hosting.html
About Oracle Applications Users Group (OAUG®)
Founded in 1990, the Oracle Applications Users Group (OAUG) is the world's largest user knowledgebase for Oracle Applications users. The organization serves as an advocate to Oracle Corp. for companies worldwide, including more than 35 percent of the companies on the Fortune 100 list. The OAUG provides users with education, networking and support via a wide range of activities and forums including conferences, publications, special interest groups and online communities. For more information about the OAUG, visit the Web site at oaug.org.
Oracle is a registered trademark of Oracle Corporation and/or its affiliates.
###