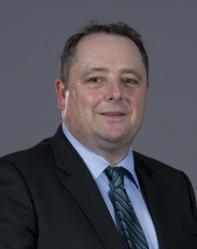 Southfield, MI (PRWEB) January 23, 2013
Secure-24 announced today it has appointed Tom Hardy to the position of Vice President of SAP Sales. Secure-24, a leading provider of IT operations, application outsourcing and cloud computing, has been a long-time SAP-certified provider of cloud and hosting services.
At Secure-24, Hardy brings over 25 years of Fortune 500 IT industry experience in winning new business, forging strong customer relationships, and developing strategic partnerships in the high technology industry. Hardy will lead a team of SAP experts throughout the US, as well as oversee all SAP sales and existing SAP accounts.
"Tom's many years of experience and strong track record of success at SAP makes him uniquely qualified to take Secure-24 to the next level in building our SAP partnership and providing innovative SAP solutions to our customers," said Executive Vice President of Sales and Marketing Mark Meyer.
Prior to joining Secure-24, Hardy was a Global Client Partner for SAP America for over eight years. In that position, he managed service sales globally for Fortune 50 enterprises in the financial services, manufacturing, energy, retail, chemical, food, automotive and numerous other industries.
Hardy began his career at Massachusetts-based A&H Associates, where he served as co-founder and executive Vice President of Sales and Marketing, with a focus on IBM and SAP enterprise deployments. Hardy holds a Bachelor of Science degree from Northeastern University.
"A large percentage of our clients are running SAP, and new clients are coming to us for more innovative SAP solutions. As a certified SAP Partner, Secure-24 helps companies maximize their SAP investment and achieve business goals through high performance hosting solutions," said Co-Chief Executive Officer Mike Jennings.
For more than a decade, Secure-24 and its highly experienced Basis teams have offered comprehensive hosting services for SAP solutions, including SAP upgrades, migrations, implementations, maintenance and support. Through state-of-the-art data centers with world-class security, Secure-24 provides scalable SAP solutions that are customized to suit the needs of its clients.
About Secure-24, Inc.
As an SAP hosting partner and SAP-certified provider of cloud services, Secure-24 provides a full service technical offering in support of SAP applications with proven project methodology and demonstrated successes in hosting, management, upgrades, migrations and support engagements. Secure-24 manages complex IT landscapes for many Fortune 500 companies, with a focus on quality, completeness of service, and delivering real business value to customers. As a result of enterprise customers' stringent requirements, Secure-24 is continually audited and maintains a high level of compliance, leveraging SAS 70 / SSAE 16 certified data centers and a long-established history of Information Technology Infrastructure Library (ITIL) management processes to help customers meet compliance mandates and mitigate risk.
# # #
SAP and all SAP logos are trademarks or registered trademarks of SAP AG in Germany and in several other countries. All other product and service names mentioned are the trademarks of their respective companies.