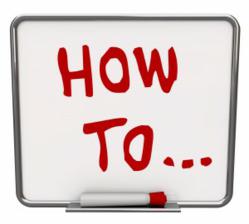 There are many free simple steps homeowners can take to keep their home safe and alert them from a home invasion, as revealed by the experts at AlarmSystemReport.com.
Long Beach, California (PRWEB) June 19, 2013
While having the best alarm system for the home that's available is the best way to enjoy peace of mind and protection from intruders, there are other ways homeowners and residents can enjoy added security. Whether it's in addition to a home security system, or in place of a security system, there are a number of valuable free ways that people can increase their overall level of security.
AlarmSystemReport.com, a site dedicated to providing home alarm system reviews, developed a brief list of tips that not only enhance safety but are also free of cost.
AlarmSystemReport.com is the leading online provider of information and alarm system reviews, including reviews of the newest technology such as wireless alarm systems.
1. Get to know neighbors. Having a good relationship with neighbors is one of the best ways to ensure a home always has a set of watchful eyes, even if the homeowner is away at work or on vacation. Neighbors can form a neighborhood watch, which is a great way to prevent crimes from occurring.
2. Add a chair to a door for extra security. This is particularly useful if a homeowner feels their door is not secure enough on its own.
3. Always keep a phone beside the bed, and preferably a cell phone, in case an intruder cuts the land line.
4. For added protection while at home, add a glass bottle to door knobs. If an intruder moves the door knob it will cause the bottle to fall and break, which will alert the resident of the home that someone is attempting to break in.
5. Keep trees and shrubs trimmed, particularly around windows and doors. Burglars love the cover provided by unruly shrubbery.
6. Keep valuables out of the view of the windows. Burglars will often look into windows to determine whether or not a home is worth targeting. Never put valuables near windows, and keep curtains closed whenever possible, particularly at night.
7. Never leave notes outside of a home, because these will just tell a burglar no one is home, which leaves them with a prime opportunity to break in.
8. Never leave ladders or tools out in the open—these can be used by a burglar to facilitate a break in more easily.
9. Secure windows with nails.
About AlarmSystemReport.com
AlarmSystemReport.com is the leading online provider of information about the home alarm industry. The site offers information, reviews and rankings of the top home alarm companies in the country, as well as valuable alarm system discounts and access to coupons that can save consumers as much as 35% off the installation of a home alarm system.