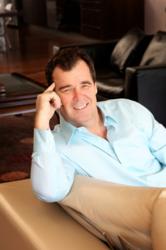 Positioning yourself to succeed, particularly in the Australian property investment market, requires a new way of thinking
(PRWEB) September 29, 2011
World famous economic forecaster, Harry Dent, is traveling to Australia in mid October 2011 to discuss strategies for prospering in the 'new economy' that the current economic downturn is creating at the Secure The Future 2011 Super Conference. Creative Australian property investment strategist, Rick Otton, has just been announced as one of this event's featured speakers.
Mr Otton, who began investing in real estate in the U.S. during the Savings & Loans financial crisis of the 1980s, is known internationally for his innovative approach to property investment. It was his experiences in the U.S., then Australia and the U.K. that formed the basis for his rent to by strategy.
In accepting the invitation to speak at the Secure The Future 2011 Super Conference, Mr Otton acknowledged the calibre of the delegates - forward-thinking people who recognise that new approaches to wealth creation are needed in the new economy.
"There is no doubt that a paradigm shift is necessary for people to prosper in the current economic environment." he said. "Positioning yourself to succeed, particularly in the Australian property investment market, requires a new way of thinking - and the flexibility to be able to embrace new strategies."
"Those who are coming to the Secure The Future 2011 Super Conference, either in Sydney or Brisbane, will be given blueprints for success - in many different business niches." explained Mr Otton.
He continued, "For instance, I will be sharing my strategies for becoming a home owner - without a hefty deposit, and without getting tangled up with a bank mortgage. It is a method that thousands of my students around the world are using to enter the property market, without the conditions imposed by traditional lenders."
Secure The Future 2011
The Secure The Future 2011 Super Conference is being held in Sydney from 11-13 October, and Brisbane from 14-16 October. Sharing the stage with Harry Dent will be:
Former Labor Party Senator, Graham Richardson, who will be sharing his take on business and the economy
Founder of Wizard Home Loans, Mark Bouris, who is currently spearheading Yellow Brick Road Wealth Management
Founder and CEO of We Buy Houses, Rick Otton, whose mission is to transform the way people buy and sell property, through rent to by strategies.
More information about Rick Otton is available at http://www.rickotton.com
About Rick Otton
Rick Otton is an original pioneer of creative property strategies. He is founder and CEO of We Buy Houses, a leading property enterprise which operates in the property markets of the United Kingdom, New Zealand, USA and Australia.
In 1991 he uncovered an innovative strategy of buying and selling real estate and went on to amass a portfolio of 76 properties in his first twelve months of active investing.
Since 2001, Rick has taught over 30,000 students to buy, sell and trade residential property without banks, debt or risk. By employing these same strategies many of Rick's students have made over a million dollars a year in cash and equity, using little or none of their own money, year after year.
In 2008 Rick revealed his strategies in the United Kingdom and became the creator of 'Houses for a Pound'.
He has appeared in the following Australian TV programs: 2004 ABC documentary 'Reality Bites' and on Today Tonight, Insight and A Current Affair. In October 2007 Rick gave a way a house on national TV during 2 episodes of Channel 9's Hot Property.
Rick Otton has also been featured in Your Property Network, Australian Property Investor, Lifestyle Trader Magazines and in the books: The Secrets of Property Millionaires Exposed!, Ideas: Original Perspectives On Life and Business From Leading Thinkers, Think and Grow Rich in Property, Insider Property Secret.
Discover more about Rick Otton's rent to by methods at http://www.rickotton.com
###