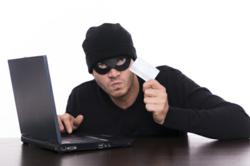 A few easy steps should be taken to ensure that wireless internet connections are secure to avoid serious threats from wireless internet thieves.
Charleston, South Carolina (PRWEB) May 29, 2013
There's no doubt about it, the majority of people throughout not only the country, but also the world, rely on some form of wireless internet access, in a variety of ways. Through using laptops in various locations, to having wireless internet for home office use, it's something that has become a part of daily life for many people. It's very convenient, and offers the fastest access to the internet, but despite the advantages, according to the security professionals at SecuritySystemReviews.com, there are some considerations that should be taken to ensure that information transmitted over wireless internet is completely secure.
SecuritySystemReviews.com is a leading third-party provider of information about home security systems and security system facts that has become a trusted resource for anyone seeking to purchase home security system equipment.
According to the site, even the most physically secure home with the most innovative of security system technology can be left open to very serious threats from unsecured wireless internet.
1. When setting up wireless internet, always change the default passwords and usernames. Many people will forget about this important step, or just leave this information the same as what the manufacturer has created, and often these passwords and usernames make it incredibly easy for hackers to guess the information. The first step should always be to change any default information.
2. Use WPA/WEP encryption. Wi-Fi equipment automatically comes with the ability to support some type of encryption, and it may have to be manually turned on, so as soon as you set up a wireless network you should ensure that this encryption is in place.
3. Change the default SSID. Again, like changing the default passwords and usernames of your wireless system, it's also important to change the SSID as soon as possible. All access points and routers use an SSID, and for many manufacturers it's the same, for example for Linksys, all SSID codes are Linksys, as a default.
4. Don't auto-connect to open Wi-Fi networks. It can be tempting to automatically connect to Wi-Fi networks at a hotspot, or through using a neighbor's Wi-Fi, but this can leave you open to very real security risks for any information you're transmitting through the network. Some computers have settings that automatically connect to open networks, and the user of the computer may not even be aware they're being connected, so it's important that computer users turn this setting off to avoid security risks.
5. Enable firewalls on all computers and the router. Most routers are pre-equipped with firewall settings, but they can typically be disabled, so it's important to ensure that these settings are always enabled. It can also be a good idea to run firewall software on every computer used, particularly if the computers are frequently used to connect to various wireless networks.
About SecuritySystemReviews.com
SecuritySystemReviews.com is a leading provider of information about home security system technology. The site also provides a home security system comparison resource for consumers considering the purchase of a system.