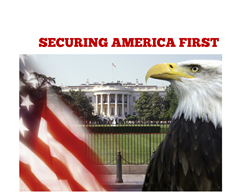 I believe that someone who has not yet taken their message across the country, one who is just getting started, may well emerge as being better able to defeat the Democratic nominee. In fact, I expect and hope that to be the case! --Mitt Romney
Bronxville, NY (PRWEB) February 04, 2016
Peter W Sherrill announces his candidacy for President of the United States as A Real Alternative for the GOP. The once Democrat for nearly forty years joined the Republican Party four years ago and has been preparing for this moment to strategically engineer an Exodus from the Democratic Party, ensuring the Democrats inevitable defeat in 2016.
Inspired by Romney's prophecy for the GOP Nominee, which states: "I believe that someone who may not be as well-known as I am today, one who has not yet taken their message across the country, one who is just getting started, may well emerge as being better able to defeat the Democratic nominee. In fact, I expect and hope that to be the case!'
--Mitt Romney
Understanding the importance of the GOP nomination process, Sherrill is officially announcing his candidacy for the presidency because, as he states, "There is no way I can continue to just sit by and watch individuals vie for the GOP nomination only to, in all likelihood, lose another General Election because of the nominees' inability to win the Electoral College, Not with our National Security at stake!" Sherrill has developed a strategic initiative which will truly prove he is better able than all the Republican candidates to defeat the Democratic nominee in 2016!
Sherrill's unprecedented training in Homeland Security with First Responders throughout this nation for the "War on Terror" and in Weapons of Mass Destruction as director of Emergency Services/Civil Defense, combined with 25 years of experience in Corporate America, Master's degree in Public Administration, Bachelor of Science in Management and Economics, author and independent publisher and now presidential candidate, highlights the fact the American Dream which Martin Luther King Jr. spoke of is alive and well. However, Sherrill also notes, it has been "A Long and Winding Road." Sherrill also highlights that the Republican Party, was the Party who fought and died for the Emancipation of African Americans and was once the Party of African American Ancestors.
Exodus, Sherrill's latest literary work, seriously challenges African Americans to rethink their allegiance to a Party who has proven incapable of doing anything in the last fifty years to change their socio-economic condition and knows that once America hears his message and his plan, they will join this unprecedented movement in the GOP as we take back the White House and defeat the Democrats in 2016 as thoroughly and completely as Ronald Reagan in 1980!