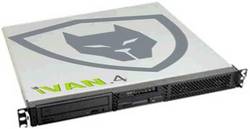 Washington, DC (PRWEB) March 2, 2011
Desktop Alert Inc. a world class provider of Secure Mass Notification Systems (MNS) today announced that the company now offers a Hosted Solution (SaaS) that securely integrates any organizations Active Directory, User Directories and Non-Domain groups/users.
This capability enables an organization to utilize a Secure Hosted Desktop Alert MNS server as opposed to a premised based Desktop Alert MNS server behind an organizations firewall. The hosted solution is totally secure and comes with standard 128 bit encryption. Additionally, if VPN technology is utilized the encryption can be 256 AES.
Authentication is accomplished using digital certificates on each workstation and each premised based server. Therefore, no passwords are used nor transferred across the internet. Once the certificate authentication has taken place, the users email address is encrypted and sent to the Desktop Alert MNS hosted system to identify the user. It is important to note that no other user information is part of the communication process. In concept, authentication across the internet with certificate technology is actually more secure then standard LDAP/Directory integration behind the firewall.
This hosted system can be used as the primary alerting system for any organization (multiple domain integration made easy) or as a formidable redundancy system in case of failure with a premised based systems network. If an organizations server failed to deliver the alerts for any reason, the secure redundant hosted solution would kick into gear and do the job instantly without any administrative assistance. The hosted solution would continue to act as the primary server until the premised based network operations were resumed.
Desktop Alert incorporates Digital Certificate Services from Protexx, a Widepoint subsidiary, through the implementation of these managed services through their iVAN4 GSA and NASA SEWP approved firmware.
As such, any organization may easily utilize a Hosted (SaaS) unified secure emergency alert system with a centralized distribution console capable of targeting response teams, staff, tenants, common areas, and visitors simultaneously, informing them of the necessary steps to take in the event of an emergency.
Desktop Alert provides multi-modal capabilities delivering alerts through your in-place network of IP-based phones, landline and cell phones, computers, digital displays and kiosks, text messaging, pagers, public address system, common area alerting devices and social media end-points. Multimedia alerts, bulletins, reminders, and more are easily and quickly prepared. Simple one button activation provides enterprise-wide mass notification with a guaranteed alert delivery to 250,000 end-users in thirty seconds or less.
"The arrival of the Desktop Alert Secure Could-Based Active Directory Solution brings with it an unrivaled alert delivery speed. Notifications delivered by legacy MNS systems taking several minutes to reach the intended target introduce potential danger into the mass notification process. Many alerts sent by these slower MNS systems reach the end-users or end-points in many cases several minutes after the emergency has taken place. As such, the intended alert (actionable intelligence) becomes both ineffective and potentially dangerous to the mission. Besides the security requirements associated with cloud computing and active directory, it was crucial that Desktop Alert be able to insure 250,000 alerts be delivered in 30 seconds or less in a Hosted deployment. We believe that Desktop Alert is by far the fastest alert delivery engine, bar none, industry wide. We hope that the "less than 30 second" alert rule becomes a requirement by agencies seeking mass notification platforms as opposed to the current industry acceptable standard of 3 minutes or more", said Howard Ryan, CEO Desktop Alert Inc.
About Desktop Alert:
DTA is a recognized leader providing enterprise-class, network-centric emergency notification systems to government, Military, and commercial organizations. Worldwide organizations such as the Multi-National Forces in IRAQ, The U.S. Air Force, The U.S. Army, The National Guard and many more now utilize the DTA unified mass notification system for emergency alerting and critical communication requirements. During a notification, Desktop Alert can contacts thousands of computer users at their desktop and require them to click to confirm receipt of the message that flashed on their screen. Those not verified can then be listed segregated into smaller reports called on a report and/or sent as a "Target Packages" to be automatically contacted by other means such as e-Mail, SMS, phone calls or and other devices.
###