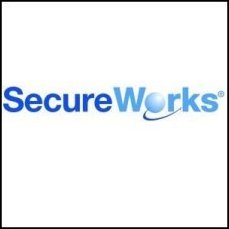 Our congratulations to SecureWorks for making this year's Top 40 list
Atlanta, GA (Vocus) March 2, 2007
SecureWorks , the largest managed information security services provider safeguarding 1,650 clients and more financial institutions than any other vendor, has been selected as one of the Top 40 Innovative Technology companies in Georgia by the Technology Association of Georgia ( TAG ), the state's leading technology organization.
The TAG Top 40 was chosen based on a number of criteria, including: degree of innovation; scope and financial impact of innovation; likelihood of success; and promotion of Georgia's innovative efforts nationally and internationally. Companies selected to be in the Top 40 also participate in a showcase exhibit at the Georgia Technology Summit, attracting some 800 of the state's technology leaders.
"Our congratulations to SecureWorks for making this year's Top 40 list," said Tino Mantella, president of TAG. "Nearly 100 companies applied this year, the highest in the history of the Top 40 program."
"SecureWorks is honored to be recognized as one of the top 40 Innovative Companies in Georgia," said Mike Cote, president and CEO of SecureWorks. "SecureWorks and the other technology companies of Georgia are very lucky to have the support of an organization like TAG. TAG's sole purpose is to foster and grow Georgia's technology industry while generating business, professional, and personal opportunities for its members."
This award comes on the heels of SecureWorks' recent win from SC Magazine where the company was named Best Managed Security Services Provider for 2007. They were also named to the Inc. 500 and Deloitte & Touche lists of fastest growing companies for the second year in a row. In late September, SecureWorks merged with leading MSSP LURHQ to form the largest MSSP in the nation, serving the needs of both Fortune 100 companies and mid-size companies.
"SecureWorks' merger with LURHQ has been extremely successful thus far," said Cote. "Financially, SecureWorks surpassed its goals for the combined company for the fourth quarter of the fiscal year 2006 ending Dec. 31 (the first full quarter after merging with LURHQ). SecureWorks ended the quarter with 125 new security services clients signed, bookings of $12.3 million ($49.2 million annualized), EBITDA of $1.4 million ($5.6 million annualized), and net income of $500,000 ($2.0 million annualized)."
"SecureWorks had a momentous 2006, and 2007 looks to be even better," said Cote. "SecureWorks" former and current successes can be attributed to our expert staff, our cutting-edge security services and technology, and the premier client service we provide to our clients. These are the cornerstones of our business, and as we continue to improve upon these attributes, we feel confident that a very bright future lies ahead."
About SecureWorks
With over 1,650 clients, SecureWorks has become the largest managed security services provider safeguarding more organizations than any other vendor. SecureWorks provides the most effective security services by leveraging our integrated security management platform , advanced security research, and 100 percent GIAC certified experts. By providing a full breadth of security services, we can offer fully-managed, co-managed, monitored or self-service security solutions to meet the needs of Fortune 100 companies with large security teams as well as smaller companies with no security expertise. In addition, SecureWorks has helped companies pass over 2,400 compliance audits by providing comprehensive and straight-forward board and examination reports. SecureWorks won SC Magazine's 2006 MSSP of the Year and Best Intrusion Prevention awards, Frost & Sullivan's 2006 Entrepreneurial Company of the Year award and was named to the Inc 500 and Deloitte & Touche lists of fastest-growing companies for the past two years.
About TAG
The Technology Association of Georgia (TAG) is a non-profit organization whose mission is to support its members by generating opportunities for personal, professional and business growth. By forging strategic alliances, TAG serves as a primary catalyst to foster a rich environment for economic development in Georgia's technology community. Founded in 1999 through the merger of the Business & Technology Alliance (B&TA), the Southeastern Software Association (SSA) and Women in Technology (WIT), TAG is one of the largest state technology associations in the nation. TAG is made up of 2,800 members representing technology leaders from over 1500 Georgia-based companies, affiliated technology and business organizations. For more information on the Summit visit http://www.tagonline.org or call (404) 817-3333.
For More Information Contact:
SecureWorks
Elizabeth W. Clarke
404-486-4492
TAG
William Marks
(404) 510-9347
###