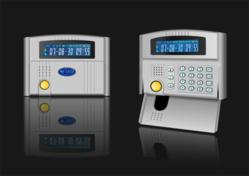 Users now have access to all the latest security system reviews, news and information with the great new free resource SecuritySystemReviews.com.
Columbus, Ohio (PRWEB) June 24, 2013
When making the decision to do any type of security system installation, it's important for a homeowner to ensure that he or she is getting the most possible value from the system. Often, a homeowner can't reap the benefits of home security if it's not installed or maintained properly, and this is true of home security cameras, as well as traditional alarm systems.
The home security experts at SecuritySystemReviews.com put together a list of tips for homeowners to optimize their usage of home surveillance equipment. SecuritySystemReviews.com provides site visitors with access to home security systems reviews.
1. Use motion detection. Motion detection is important to ensure the best possible efficiency for a home surveillance system. If a camera is set up to record all of the time it's going to require hours and hours of footage, that is difficult to review and also isn't easily stored. By using motion detection, the security system camera will be set up to stop recording when no motion is detected, but if something does occur within a home the video will automatically start recording. This alleviates the concern of running out of tape or hard drive space, and makes it much easier to sift through the recordings.
2. Ensure the camera is going to be able to effectively capture video. This is especially important when installing do it yourself home security systems. If there is an obstruction in the way of the recording device, it's rendered useless. Position the camera so it can best capture the area it's meant to provide surveillance to.
3. Use more than one camera. One camera probably isn't going to be sufficient to monitor the activities of an entire home—particularly a larger home. At least consider the possibility of installing cameras at all of the main doors or other entry points in a home, which will provide the maximum amount of protection.
4. Use security cameras in conjunction with other home security equipment. While cameras are incredibly useful, in order to provide the most protection for one's home and family, it's a good idea to install a complete security system in addition to the cameras. Many home security companies offer surveillance equipment as an add-on to their traditional home security packages.
5. Keep cameras maintained. Just as with other types of home security equipment, a camera is useless if it's not maintained properly. Keep the lens clean and free of debris, and if a camera runs from batteries, check frequently to ensure the batteries are working. It's also a good idea to regularly check footage and ensure the camera is optimized to capture everything in the best way possible.
About SecuritySystemReviews.com
SecuritySystemReviews.com is a leading online provider of rankings and reviews that provide visitors with a comprehensive home security system comparison. The site also offers valuable discounts and coupons to help consumers in the purchase of a home security system.