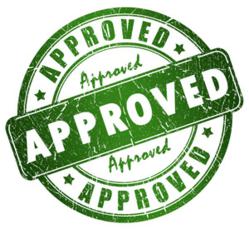 Choosing the right home security system equipment brand is as important as the monitoring service. We're one of the first to review these brands in addition the companies offering the monitoring.
Seattle (PRWEB) December 20, 2012
The home security system experts at SecuritySystemReview.com announced today that they have made a library of the best home security reviews available on its website. All content is available for free and does not require any registration or sharing of personal information. The company's current library covers all of the top home security service and equipment providers and includes FrontPoint Security, LifeShield Home Security, Vivint Security, Protect America, and ADT reviews. All reviews are conducted by independent industry experts with no relationship to any of the security companies reviewed.
SecuritySystemReviews.com's collection of expert recommendations, advice, and reviews are made freely available to the public as part of an ongoing effort to provide consumers with non-biased, up-to-date information about the many technological innovations in the home security and alarm system market. New technology like remote video monitoring, cellular monitoring, smart phone apps, and wirelessly connected security equipment has forced companies to adapt and compete in an ever evolving marketplace.
"We're really seeing security companies making some bold moves, trying to uniquely define themselves in today's marketplace," said Tim Eveler, head of republic relations at SecuritySystemReviews.com. "Perhaps most importantly, we are seeing them become more customer-centric and sensitive to the high levels of customer service that the public expects from a company providing security for their homes. At SecuritySystemReviews.com, we're excited to be a part of the larger process that's driving corporate accountability to today's consumers. In the end, it's good for customers and healthy for business."
Among the many reviews that SecuritySystemReviews.com conducted, top home security systems included those offered by FrontPoint Security, Protect America, and ADT. Each company has their own strengths, but all of them boast similar trends, including strong equipment warranties, reliable service, and either stellar or rapidly improving customer satisfaction and overall customer service ratings.
All three companies have made significant progress in the types of equipment they offer, with many of their options including top wireless alarm systems, easy, do-it-yourself (and free) installation, home monitoring by smart phone, and even home automation options that include Internet-connected home appliance and lighting systems.
"Watching all of these home security system companies grow has been an exciting evolution for us," said Eveler. "All of these companies are someplace far different from where they were even two or three years ago. From their new home automation systems to their focus on giving customers cellular and Internet-based control over their home security, we're really seeing a new age of customer empowerment in the home security system industry."
About SecuritySystemReviews.com
The home security system experts at SecuritySystemReviews.com dedicate themselves to providing consumer information and recommendations for the best home security and alarm systems, as well as traditional wired, DIY, cellular, and wireless security system reviews. SecuritySystemReview.com's panel of experienced industry experts and knowledgeable review writers conduct ongoing consumer-oriented research into the home security field to provide consumers and homeowners with the very best, timely, and accurate facts and analysis they need to make the optimal choice for their home security needs.
###