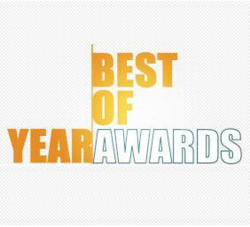 Home security system equipment quality is a huge part of a having a reliable home security system. Consumers need to know which brands offer the best equipment and warranties.
Dallas, TX (PRWEB) January 18, 2013
Over the past two years, the home security and alarm system market has taken a sudden turn toward innovation, with companies like FrontPoint Security, ADT, Vivint, and Protect America offering a slew of new security systems, including ones that utilize leading edge GE wireless control panels, cellular monitoring based technology, iPhone and Android mobile apps, and home automation devices that allow customers to individually monitor their homes from their smart phones or any other broadband Internet connected computer or device.
Given the industry's pace of rapid change, the home security system experts at SecuritySystemReview.com have researched, written, and published a collection of detailed vendor reviews on all of the top security system vendors and leading brands in the home security and alarm market. SecuritySystemReviews.com's content library is freely available to all visitors and includes home security system reviews on all of the leading, nationally recognized security system vendors. In addition, the website contains information on home security system companies that also double as home automation system providers—an increasingly popular trend given the similar technology required to monitor Internet connected devices.
"A couple of years ago, the founders at SecuritySystemReviewscom recognized an important trend," said Tim Eveler, public relations head at SecuritySystemReviews.com. "To put it simply, he noticed that there were dozens of security companies that weren't being responsive to their customers. If anything, they saw customers as disposable—a gullible, quick and easy means to an easy payday. They also noticed the lack of information about these companies on the Web. So they aimed to fix that. Now we're happy to report that more and more security system providers are taking their customers seriously. They're providing high end equipment, some of the best wireless security systems available, first class warranties, and innovative new technologies that are making families' homes more secure than ever."
Some of the new, most popular security system equipment being offered by these companies includes wireless control panels that can control and configure each individual component of the home's overall security system, wireless window and door sensors that can be individually checked from cellular monitoring apps, and even sensors that detect excess carbon monoxide, flood waters, and a variety of other factors associated with natural disasters.
"I could go on for quite a while," said Eveler, "But I'll make things simple. If you can imagine a security or home safety issue that you might worry about, these companies almost definitely have some sort of sensor that can instantly alert you to whatever problem might arise—and it's probably a part of one of their completely wireless home security systems."
Consumers interested in learning more about the new kinds of home security technology that today's leading security equipment vendors are offering should visit SecuritySystemReview.com.
About SecuritySystemReviews.com
SecuritySystemReviews.com, a leading publisher in the home security market, is a consumer product information, advocacy and review company specializing in providing consumers with the most reliable and comprehensive information possible about the nation's top alarm system and best security system equipment and monitoring service providers. Through its online expert reviews, exhaustive informational reports, and security industry expert recommendations, SecuritySystemReviews.com arms consumers with the facts and analysis that they require to make the decisions about their homes and families that they know are based on the best information available to them.
###