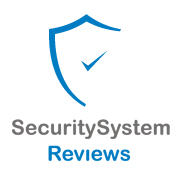 Some homeowners don't need a security camera, but as prices become more affordable and DIY home security systems come out, it may be a good solution for most consumers.
Washington, DC (PRWEB) December 10, 2012
There are a number of ways to deter criminals from vandalizing your home, harming your family and stealing your valuables, and many people consider the best way to do this is a security system. When choosing a security system there are a number of options to choose from, including security cameras. While some people may be uncomfortable or unsure of how to include security cameras at their home, they can actually be a valuable tool against crime, and they have other uses, such as protecting your children while they are in the care of others. When comparing home security system reviews, it's important to evaluate your own need for security cameras.
The security experts at SecuritySystemsReview.com, who provide consumers with home security system comparisons, put together a brief list of considerations for homeowners to take, before deciding to make the plunge to a security camera system in their own home.
1. Do you need multiple security cameras? Your decision to include only one camera versus multiple cameras depends on the size and layout of your home. While many companies offer home security instant quotes on their websites, it may be wise to have a professional evaluate your space before deciding on a camera system.
2. Do you prefer your camera or cameras to be hidden or visible? This should be based on your own individual needs. For example, if you are using a camera system as a "nanny cam," you may want your cameras to be hidden. If you are using your camera system to deter potential criminals, a visible camera may be your best option. For this, wireless security system companies may be a great option, because wireless systems are more difficult for criminals to disable.
3. Will your camera be used indoors or outdoors? There are numerous differences in the size and design of indoor versus outdoor cameras. Indoor cameras are typically smaller and have a sleeker design, whereas outdoor cameras are more expensive, bulky and designed to withstand the elements.
4. What is the lighting like near your surveillance area? The lighting will determine the type of camera you'll use at your home. If the space is very dark, for example an outdoor area with little or no lighting, you'll likely opt for a night vision camera.
5. How will your record the video your security system captures? There are a few options, with DVR being the most efficient and common choice for many homeowners. With a DVR recording system you'll have the option of recording a great deal more footage than a system that uses a memory card. DVRs can also support anywhere from one to several cameras at one time.
Regardless of the type of surveillance camera you choose for your home, it is an investment that can give you the comfort of knowing your family is more protected against potential predators. A trained security system professional will be able to evaluate your home and your family's needs, to help you determine what security system equipment that will best serve you.
About the Company
SecuritySystemReviews.com is a site maintained by security experts, which helps individuals compare security systems, before making a purchase. The reviews provided by the site are comprehensive, informational and unbiased.