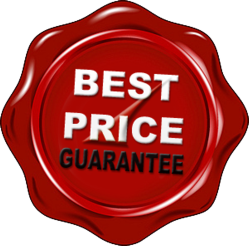 A couple simple tips can help consumers find the best deal on a home security system. It's important to do research and see what's being offered.
Chicago, IL (PRWEB) February 13, 2013
Buying a home security system may be one of the most priceless things a consumer ever does, but most people are still looking for a great deal. Home security systems can be a particularly daunting purchase to make, because they're often significant investments, involving lengthy contracts. They're also challenging to purchase because of the large number of companies, all vying for the chance to take over the home security market.
For buyers considering a home security system, it's important to make an informed decision that is not only going to meet one's individual security needs, but will also meet individual budgetary needs. SecuritySystemReviews.com, a website offering unbiased reviews and comparisons of top home security systems, put together a list of tips for any consumer considering a home security system, to help the buyer get the best deal on a purchase.
1. A site like SecuritySystemReviews.com is a great resource for people considering a home security system. The site offers a number of security system reviews of top companies, including ADT reviews and Vivint reviews. A site like this one also allows consumers to easily browse for current promotions, specials and security system discount codes being offered by various companies at any point in time. Consumers may also want to find a home security blog that offers exclusive deals and specials on various equipment and installations.
2. After reviewing online information, a great way to compare home security systems in a particular area is to narrow down the choices to three alarm companies, and meet with representatives from each. Not only is this the best way to determine security needs, but it's also the best way to find which company is going to offer the best value.
3. Carefully review all contracts before making any decisions. Many home security system contracts can be lengthy and complicated, but should be read carefully, because they can often include stipulations that will cost more in the long-run. For example, it's important to be aware of how long a contract lasts for, and every component that is offered in the price of the package being paid for. If there is a company that has only a slightly higher price, but offers burglary, fire and medical monitoring, as well as home automation options, it may be a better deal than a company with a lower price that offers none of the extra features. Many alarm system companies put together packages that are going to give a buyer the best bang for their buck, so review all package options before making a decision. It's important to determine what is necessary on an individual basis, when looking at the overall price.
4. A great way to judge a home security system company is to look at reputation. A solid reputation usually means a buyer will be getting the best deal for their money, along with the best security and equipment. Personal recommendations are a good indicator of reputation and service, so before making a decision, a buyer may want to ask others in the area with security systems. It's a good rule of thumb to remember that the cheapest home security systems may not always be the best, if the service and equipment is not up to par with more expensive companies.
About the Company
SecuritySystemReviews.com is a website dedicated to providing consumers comprehensive, unbiased comparisons of the top home security systems. Reviews include information about equipment, installation and pricing.