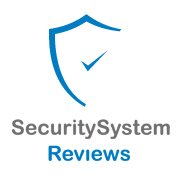 We're reviewing the equipment manufacturers to help consumers choose a company that offers quality equipment. The key to the best security system starts with great equipment.
Philadephia, PA (PRWEB) December 18, 2012
SecuritySystemReviews.com, the company that introduced online review cataloguing to the home security industry, has announced that they will embark on a new plan to conduct a detailed review of all of the equipment used by leading home security system service providers. The results will be published on their website and will be made freely available to the public (no registration required). The company already offers free DIY, cellular, and wireless home security systems reviews, as well as expert tips and commentary related to the industry's best security system companies.
The company revealed its plan for ensuring that its security equipment review process is as independent and transparent as possible. The company will hire independent expert security consultants and quality assurance testers from a variety of states to review all of the security system service providers who qualify under the company's review guidelines. Requirements include an established history in the home security and alarm system field, a minimum number of active customer subscriptions, and registration and good standing with their local or national Better Business Bureau.
"There is a large number of security system companies out there, but a lot of them just aren't worth looking into," said Tim Eveler, head of public relations at SecuritySystemReport.com. "We don't feel that we have all the answers, but our home security specialists are more than qualified to rule out the dozens of fly by night security companies out there with no history, no reputation, and no record of quality customer service. We want to limit our final review process to somewhere from five to eight stand out companies that are really providing their customers with top notch technology; equipment that meets the needs of 21st century, Internet connected smart homes; and a level of customer service that's just as stellar as the quality of their equipment."
The equipment review being conducted by SecuritySystemReview.com will examine a wide variety of technology, including the components required for traditionally wired home security systems, wireless home security systems, systems that offer cellular and Internet based monitoring, and even home automation modules that enable homeowners to monitor and remotely control their home's appliances and energy use. The review's goal is to allow consumers to make an informed home security system comparison using as much expert endorsed data and recommendations possible.
While no specific date has yet been announced for the completion of the home security system equipment review process, interested homeowners and potential security system consumers can read more information and reviews about the best traditional, wireless, and cellular alarm system and home security companies at SecuritySystemReview.com.
About SecuritySystemReviews.com
The home alarm system and security specialists at SecuritySystemReviews.com are dedicated to providing market research, as well as product and service reviews, that educate homeowners and consumers on home alarm system and other security system security services and equipment. SecuritySystemReviews.com is strongly committed to providing the most unbiased and independent reviews of the nation's leading security system equipment and service providers. The national security review site rates all security companies annually, as well as publishing a set of annual rankings of the best overall, wireless, cellular, and do it yourself security systems.
###