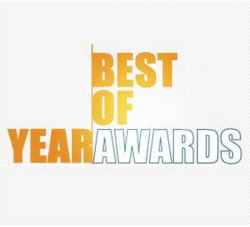 Cellular technology offers the ultimate home security solutions and there are a few companies that consumers should know about. These are the companies that offer the best cellular home security systems.
Dallas, TX (PRWEB) December 14, 2012
The home security industry experts at SecuritySystemReview.com have announced the release date for their 2013 list of best cellular monitoring security systems companies. This year's ranking process assessed more security companies than ever as new companies continue to enter the home security industry and try to take advantage of new and emerging security equipment and technologies.
Despite the efforts of many newly established companies, the reviewers at SecuritySystemReviews.com found that the top security systems continue to be offered by a fairly select group of well known, established security companies. The trend holds true even in the highly competitive and innovative field of cellular based, smart phone compatible, wireless security systems.
"Our team of reviewers started this year off with an open mind. We definitely thought it would be possible that a new company—maybe one that had only been around for a year or two—might take us by surprise," said Tim Eveler, head of public relations for SecuritySystemReviews.com. "As fast as technology is changing, we figured there might be someone out there doing something really amazing that we hadn't heard about yet. But in reality, it was the industry stalwarts who were at the head of innovation. These companies are doing some phenomenal things with security systems, smart phones, and broadband Internet."
The overall leader this year for cellular home security monitoring systems was FrontPoint Security. While the company may not be as old as industry stalwarts like ADT, it has been in operation for five years and is headquartered in McLean, Virginia. They maintain a perfect A rating with the Better Business Bureau and are well known for the high level of customer satisfaction. Mostly importantly for the cellular security system rankings, the company offers highly reliable equipment with a two year manufacturer's warranty and a variety of cellular phone based remote control features.
Coming in second and third place were, respectively, Protect America and Vivint. The two companies had identical overall scores (4.5 out of 5) but Protection America just barely managed to edge out Vivint because of its slightly higher degree of affordability for most equipment and service packages. Vivint could be a better deal for some homeowners, though, due to its emphasis on home automation. Vivint's home security packages include home automation features that monitor and control energy usage, which can translate to substantial savings over time for homeowners.
Home security system shoppers interested in learning more about not only cellular systems but also traditional, wireless, broadband, and DIY can find more information and expert advice at SecuritySystemReviews.com. The site offers regular updates on both the home security and home automation industries.
About SecuritySystemReviews.com
SecuritySystemReviews.com specializes in providing consumers with the most reliable and up to date information possible about all of the best alarm systems and home security system providers in the home security market. The company's industry leading experts and writers engage in ongoing research and analysis to provide consumers with the facts and evaluations they need to make the most informed decisions possible about how to keep their homes and families safe. SecuritySystemReviews.com is independent of any specific home security company and makes sure that its writers offer only fact based, unbiased security system reviews.
###