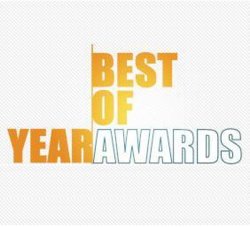 No more getting a professional installation for your home security system. There is a new breed of home security system companies that allow users to install the systems themselves.
Atlanta, GA (PRWEB) January 02, 2013
After several months of research, the researchers and reviewers at SecuritySystemReviews.com have finished their annual review of top do it yourself security systems and published their findings on the company's website. The rankings, as well as each security system review, is available for free to consumers without any need for registration or providing any other information. While the overall company rankings are calculated and published annually, the information in each individual home security company's profile is updated on an ongoing basis.
At the top of this year's list of DIY security systems is FrontPoint Security, a young but quickly rising star in the home security system market. The company has made a number for itself by providing top of the line GE wireless equipment at rock bottom prices, delivering highly professional customer service to all of its clients, and standing behind its equipment with a strong two year warranty. In addition, the company offers highly affordable rates and monitoring packages and gives customers a variety of monitoring options (including from their smart phones).
"We were really pleased to see FrontPoint Security continue on their upward trajectory this year," said Tim Eveler, the head of public relations at SecuritySystemReview.com, and a longtime industry watcher. "Even though the company opened their doors in 2007, they're already disrupting the market. They came in at the top of last year's rankings, and they've done it again this year. We're seeing them invest in all sorts of new technologies and services that we think will continue to put them in a position to maintain their industry lead."
Vivint and LifeShield Security filled out the second and third place spots, respectively, in this year's rankings. Both companies also provide solid customer service, monitoring plans, and easily installable equipment. Vivint is somewhat more costly than FrontPoint Security but does offer additional home automation services that can save customers money in the long run. LifeShield Security offers great value as well but uses proprietary equipment that has yet to develop the proven track record of larger name brand systems.
"Vivint and LifeShield are also doing exciting things," Eveler said. "They definitely deserve a look as well. Vivint has some home automation features that no other company can match, and LifeShield can be especially attractive to highly budget conscious shoppers."
Readers interested in learning more about the home security industry, discovering expert recommendations, and looking at the in depth LifeShield Security, Vivint, or FrontPoint Security reviews should check out the company's website at SecuritySystemReviews.com.
About SecuritySystemReviews.com
With its goal of providing consumers with the best unbiased, fact based information possible about the home security system market, SecuritySystemReviews.com reaches hundreds of thousands of monthly web visitors from every state in the US. The company's industry researchers and writers work constantly to discover the latest news and information about all of the industry's leading security system providers, as well as assembling and publishing annual rankings and reviews of the best home security systems. SecuritySystemReviews.com maintains an objective view on all home security companies and prohibits its reviewers from maintaining any financial relations with home security system companies.
###