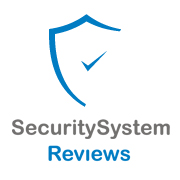 Putting a comparison together rather than just reviews makes it easy for consumers to see the differences between top home security system companies.
Seattle, WA (PRWEB) November 28, 2012
SecuritySystemReviews.com is now doing direct comparisons on all the top home security companies in the nation. They are doing this through the use of both side-by-side comparison pages as well as individual security system review pages.
Side-By-Side Comparisons
SecuritySystemReviews.com has taken all of the top alarm system companies with the top alarm systems and has placed them all on one easy-to-read page. On this page you'll find direct comparisons on monitoring services, home security systems, equipment manufacturers, installation methods, and more.
This side-by-side comparison page helps consumers quickly see which home security companies meet their needs. For instance, visitors looking for DIY installation options can quickly disqualify ADT home security without ever having to read their individual reviews. These visitors will know to read the LifeShield reviews and the FrontPoint reviews instead.
Rankings Page
Visitors looking for a breakdown on all of the top home security systems can click on SecuritySystemReviews.com's rankings page. The rankings page has the top three home security companies listed and a brief analysis on each of them. This page ranks the top three companies in general categories, but also leads to pages ranking each home security company in more specific areas as well.
Homeowners looking for the top wireless alarm systems, the top cellular monitored alarm systems, or the top DIY alarm systems companies can easily click through to these specific ranking pages as well. These specific ranking pages are great for homeowners who know what they want and just need to figure out which company to buy it from.
Company Review Pages
SecuritySystemReviews.com also reviews each company on an individual basis. Homeowners can read these individual company reviews and decide for themselves which company is best.
Each company's alarm system reviews take into account the technology behind the alarm system as well as the company behind it. Every security system company SecuritySystemReviews.com reviews is "secretly shopped". This means the reviewers know whether each company is giving the customer service experience they say they are giving.
Visitors to SecuritySystemReviews.com will quickly realize that each company excels in different areas. Homeowners who read the FrontPoint reviews will quickly find that FrontPoint excels in customer service and reliability. Visitors who read the LifeShield reviews will quickly discover that LifeShield excels in installation. This is because LifeShield offers both professional installation as well as DIY installation options.
To see what SecuritySystemReviews.com has to say about the other top home security companies, please visit their website.