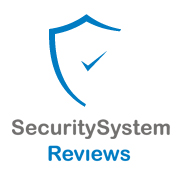 Cellular security system offer the best type of protection and we're here to tell everyone which companies are worth investigating.
Reston, VA (PRWEB) November 29, 2012
The home security market has ballooned in recent years to include hundreds of security system companies, many of them small companies started by non-experts to make a quick profit by capitalizing on people's fears and safety concerns. However, several reliable and trustworthy home security system providers still exist. SecuritySystemReviews.com hopes to help homeowners connect with these companies by offering carefully researched reviews of the best security system providers from around the country.
SecuritySystemReviews.com has reviewed and ranked security systems and home security system providers in several areas, but they just recently published their list of top cellular security system companies. In a home security system with cellular based monitoring, homeowners are able to monitor and control their security system through an app installed on an Android, iOS, Windows, or BlackBerry smart phone. Typical features include arming and disarming the system, receiving security notifications, and even streaming live video from on site security cameras.
"It's literally shocking how advanced home security systems have become over just the past year," said Tim Eveler, head of public relations for SecuritySystemReviews.com. "For decades, landline based security systems with essentially the same basic security and monitoring functions were the norm in the industry. But now technology is disrupting all that. This year it's cellular based home monitoring. But soon we'll have phone based home automation and more. With technology transforming the industry so quickly, information of the sort that we provide consumers will become more important than ever in helping them to make an educated decision about their family's safety."
At the top of this year's list of leading cellular security systems were FrontPoint Security, Protect America, and Vivint. All of these companies earned high marked from SecuritySystemReview.com's professional reviewers, but FrontPoint Security managed to come out on top with a perfect 5 star out of 5 rating. Both Protect America and Vivint were given 4.5 star ratings. For detailed FrontPoint Security, Protect America, and Vivint reviews, consumers should visit SecuritySystemReviews.com. Each company's review contains detailed information about the company's profile, service pricing, technology and equipment, and any current special promotions.
"What our reviews have gone and done is great a veritable treasure trove of consumer oriented information for anyone in the market for a home security or alarm system," said Eveler. "The amount of detail they've collated and analyzed is quite impressive. Best of all, all of their work and expertise is available for free on the company's websites. Unlike some consumer review sites, the public doesn't have to pay a dime to access our findings."
For a complete listing of all security system reviews, or for additional tips and information about top home security systems, visit SecuritySystemReviews.com.
About SecuritySystemReviews.com
SecuritySystemReviews.com is a consumer advocacy and review company specializing in providing consumers with the most reliable and comprehensive information possible about the nation's top alarm system and home security system providers. Through its online reviews, informational reports, and expert recommendations, SecuritySystemReviews.com arms consumers with the detailed information they need to make the absolute best decisions possible concerning the safety of their homes and families.
###