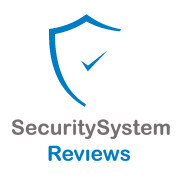 We got feedback from our visitors and built a new site that is easier to use, find informaiton, and is much better organized. All this work for consumers.
Washington, DC (PRWEB) November 05, 2012
AlarmSystemReport.com has made a name by creating alarm system reviews for the top home alarm system companies on the market. Their review process was designed in such a way that bias cannot be found.
How AlarmSystemReport.com Reviews Home Security Companies
AlarmSystemReport.com uses home security experts to secretly shop from all of the best home security system companies on the market. These experts then rate each company in key areas such as customer service, technology, and pricing.
After the experts have done their ratings, the ranking team at AlarmSystemReport.com ranks each home security company in order from best to worst. This system has worked well for Alarm System Report and has provided their readers with many high-quality unbiased home security system reviews.
Nevertheless, the owners of AlarmSystemReport.com felt that they could provide even more value to their readers. As a result, Security System Reviews was created.
Security System Reviews is a sister site to Alarm System report. It was created with the idea of improvement in mind. The owners have taken a more "hands-on" approach and regular readers of Alarm System Report will be pleasantly surprised to find that Security System Reviews offers even more detailed reviews, home security system coupons, and up-to-date information.
How Security System Reviews Is Different Than Alarm System Report
The owners of both SecuritySystemReviews.com and AlarmSystemReport.com are home security experts themselves. However, AlarmSystemReport.com's reviews are written by outside experts. SecuritySystemReviews.com's reviews are written by the same home security system experts, but written to provide even more information to help consumers.
This creates a lot more flexibility and gives the website the ability to continuously update their reviews. Security System Reviews recognizes the fact that home security companies are constantly evolving and therefore, their reviews need to constantly evolve as well.
Each time a company comes out with a new technology, a new pricing structure, or a new monitoring service, SecuritySystemReviews.com re-evaluates them and gives them a new rating. They also compare their new rating to the ratings of the other companies and change their ranking as well.
Another way in which Security System Reviews has improved over Alarm System Report is their website layout. The new layout on SecuritySystemReviews.com is much more intuitive and helps visitors find the top security systems much faster than ever before.
This new layout also includes tabs for discount codes, quotes, and even company information. AlarmSystemReport.com is a great website for reviews, but SecuritySystemReviews.com is the website to visit for a complete look at the best home security system companies.
To see what Security System Reviews has to offer, please visit their website at SecuritySystemReviews.com