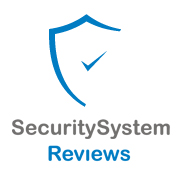 Consumers aren't aware of the changing home security industry, so we're determined to help educate consumers and at the same time get them the best deal on a home security system.
Chicago, IL (PRWEB) November 08, 2012
SecuritySystemReviews.com is a home s ecurity system review website dedicated to providing consumers with both reviews and information on home security systems as well as home security companies. They meet the needs of their readers by doing comprehensive reviews on all of the best home security system companies on the market.
How SecuritySystemReviews.com Writes Their Reviews
SecuritySystemReviews.com is owned by home security system experts. Because of this, SecuritySystemReviews.com has the unique ability to do all of their security system reviews in house. The owners personally review each and every home security system company on their website. This is done through secret shopping as well as thoughtful interaction with each company's sales and customer service staff.
Each owner does his or her review independently and notes are not compared until each person has completed their independent review on each company. Once this is done, they sit down and combine their reviews to come up with a synopsis for each home security company.
Every company has a short write-up on its warranty, customer service, installation, and pricing. They also have an overall synopsis which breaks everything down so the homeowner can more easily compare each of the security system companies being reviewed.
How SecuritySystemReviews.com Differs From Typical Review Websites
SecuritySystemReviews.com updates their website every time a home security system or alarm system changes. Alarm systems are constantly being improved on and companies are constantly changing the way they do business. The people at SecuritySystemReviews.com recognize this and update their reviews to reflect this.
In addition to this, SecuritySystemReviews.com provides their visitors with detailed company information, technology information, and pricing information. Homeowner who visit SecuritySystemReviews.com will also find coupons and discount codes that they can use to buy their new home security system.
The information found on SecuritySystemReviews.com helps consumers make a more informed choice. An informed buyer has a lot more power and is much more likely to make a great purchase. In this day and age of misinformation, SecuritySystemReviews.com is the one place home security shoppers know they'll recieve complete and unbiased information on both home alarm systems and security system companies.
Homeowners looking to buy a new home security system now can visit SecuritySystemReviews.com and click on the instant quote tab located within each company's detailed review. Clicking on this tab brings the homeowner to a quotes page where they can get more than just alarm system reviews. On this page they'll be given an up-to-date quote on a high quality alarm system.
To take advantage of SecuritySystemReviews.com, please visit their website.