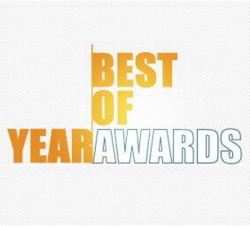 Everyone wants a wireless security system, but choosing the right company is a big part. We recommend consumers read reviews of the best wireless alarm system companies before choosing.
Seattle, WA (PRWEB) January 08, 2013
The home security experts at AlarmSystemReport.com announced today that they were releasing their rankings and reviews of 2013's wireless alarm systems. This year's review process saw the company's home security experts investigate, interview, and review dozens of home alarm system providers from around the country. After disqualifying many companies from their final rankings due to poor customer service, faulty equipment complaints, misleading business practices, and other problematic findings, this year's alarm system reviews highlight the very best that the industry has to offer.
"Each year the process of collecting information about all of the industry's service providers becomes more and more complex," explained Steven Ordona, head of public relations at AlarmSystemReport.com. "There are just so many companies out there doing so much marketing spin and making so many promises that our staff has to be extra careful that they're verifying all of the information they receive and ensure that alarm companies aren't trying to mislead their customers or make promises that they can't home to keep. What we've found is that at the end of the day there's only a handful of select companies who really deserve the level of trust that consumers place in their home security provider."
AlarmSystemReport.com's rankings highlight three wireless alarm system providers that they say consistently deliver value, customer service, and reliability. Those three companies are FrontPoint Security, Protect America, and LifeShield Home Security.
With a perfect 5 star rating, FrontPoint Security ranked at the top of this year's best wireless home alarm systems. Though the company is only five years old, it has quickly risen to the very top of the wireless security and alarm system industry. FrontPoint Security's strengths include fanatical customer service, very reasonable equipment and monitoring service rates, cellular monitoring options, top name and reliable equipment, and a strong two year manufacturer's warranty on all equipment.
Protect America and LifeShield Home Security came close to meeting FrontPoint Security's quality standard but couldn't quite match it. While Protect America offers a high degree of reliability and great value, it did have the occasional customer service complaint (earning it a B rating with the Better Business Bureau). LifeShield Home Security, on the other hand, is renowned for its customer service but uses proprietary equipment that hasn't yet been proven to be reliable over the long term. While AlarmSystemReport.com has no specific cause to believe that the equipment won't continue to function normally, the custom equipment doesn't offer the same degree of reliability as the GE wireless equipment that many companies use.
For more information about home alarm system companies, alarm system coupons, security system recommendations, and additional home alarm and security content, readers should point their browsers at AlarmSystemReport.com.
About AlarmSystemReport.com
As one of the leading consumer information and review companies in the home security and alarm system industry, AlarmSystemReport.com strives to offer the latest, most accurate information possible on home alarm system service and equipment providers. By providing home alarm system reviews and other expert commentary, the writers at AlarmSystemReport.com seek to provide potential security system customers with all the information and resources to make the most informed and educated decision possible about the best home alarm system companies for keeping their families safe.
###