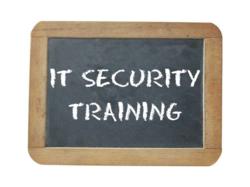 Security Incidents are at an all time high. People need to be educated to protect themselves.
Baltimore, MD (PRWEB) May 17, 2012
Security Incidents are at an all time high. Be it a hospital, school, church, company, or individual - Education is the first step to protection. This is the primary goal of the IT Security Training services provided by Wilson Innovative Solutions LLC.
Wilson Innovative Solutions LLC will be offering several Security Services to consider including: Social Network Security, Cloud Computing Security, Electronic Health Record Protection, Keeping Kids Safe Online, Safe Email Practices, Social Engineering, and Safe Mobile Usage. Personalized training can also be provided for specific training needs - if required.
Training can be provided online or on-site and follows a very simple - yet effective process. First, interest in a particular training service is solicited via Survey or personal contact). Second, an information session is provided relating to topic of interest selected. Lastly, if requested, more specialized training can be provided in any area of need.
Please complete this Interest Survey to specify any "particular" security interests, or simply Contact us Today!
About Wilson Innovative Solutions LLC
Wilson Innovative Solutions LLC is a company created for providing innovative research-based solutions to its clientele. It was established in 2012 and specializes in all aspects of Information Security. The company's goal is to empower company's and individuals alike through the provision of specialized IT Security Training.