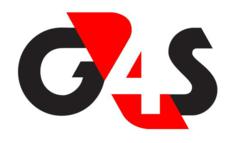 John Pack is a highly experienced higher education safety and security expert.
Jupiter, FL (PRWEB) February 14, 2012
G4S Secure Solutions (USA) Inc. today announced veteran higher education security and safety expert, John L. Pack, has joined its team of subject matter experts. With decades of experience in the higher education and campus security environment, John will focus on creating innovative security solutions for customers at colleges and universities around the US.
"John Pack is a highly experienced higher education safety and security expert," said Drew Levine, President Secure Solutions USA Inc. "He brings strength and depth to the team, and has already created tailored higher education solutions that help our customers see improvements in value, quality and safety. We are excited to have John on the team, as we continue to provide our customers with ever improving security solutions."
John has a unique understanding of the higher education environment and its challenges, with more than 20 years of experience in higher education at both major state and private institutions, including the University of Minnesota.
Prior to joining G4S, Pack was the director of public safety at Augsburg College where he designed and implemented new security systems including CCTV and access control and initiated a collaborative relationship with police agencies in the region. Pack also developed campus wide security and notification systems to comply with the Clery Act.
"The safety and security landscape at higher education institutions has changed rapidly over the last few years," said Pack. "I look forward to providing solutions to state and private colleges and universities as they struggle with budget constraints, work to maintain compliance and provide service to students, administrators and faculty."
Pack will be providing a full range of security solutions, technical expertise and consulting for higher education institutions. He is the G4S subject matter expert in campus public safety and higher education security operations.
About G4S Secure Solutions
G4S Secure Solutions is the nation's leading security company, providing a wide range of security services and technology solutions. G4S's expertise in analyzing security needs and developing specialized programs enables customers to reduce the total cost of ownership for security and related services, and focus on quality improvement and risk reduction. For more information visit: http://www.g4s.com/us
About G4S
G4S is the world's leading security solutions group, which specializes in outsourcing of business processes in sectors where security and safety risks are considered a strategic threat. G4S is the largest employer quoted on the London Stock Exchange and has a secondary stock exchange listing in Copenhagen. G4S has operations in more than 125 countries and more than 635,000 employees. For more information on G4S, visit http://www.g4s.com.
# # #