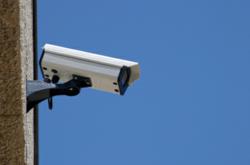 You will receive an installation warranty on every system we install.
Denver, CO (PRWEB) November 15, 2012
According to statistics from the Federal Bureau of Investigations, more than 2 million home and business burglaries are reported each year in the United States, and those without security systems are 300 percent more likely to be broken into, but thanks to a five-point promise developed by a local Honeywell distributor, residents in Denver and the southern suburbs will now be able to fully protect themselves for cheap.
"Monthly monitoring pricing starts at $12 a month," said Ted Clifton, owner of CC Security Service. "We have no long term contracts monitoring services, and our security systems come with a 90 day refund guarantee and warranties on every system."
Clifton explained that his company's security systems are geared towards home owners and small to medium size business, who are looking for video surveillance systems, intrusion detection systems, and access control systems.
"To ensure that our customers receive the absolute best, we've developed a five point promise," Clifton pointed out.
He went on to say that the first point of the five point promise provides its customers with expert advice on what they need to meet their security and safety objectives.
"We will recommend only what you need, nothing more," Clifton stressed, before adding that "the second point of the promise is a 90 day refund guarantee. Once your system is installed, and you have selected the no long term contract program, you can change your mind within 90 days and we will refund your money and remove the system with no questions asked, and no continuing obligation on your part."
The third point of the five point promise is that there is no long term monitoring contracts options available. The fourth point of the five point promise is: Personalized service from trained and knowledgeable technicians.
"All questions are completely answered before you decide on your systems and service," Clifton said.
The fifth and final point of the promise is that customers will receive equipment warranties on every system the company sells.
"You also receive an installation warranty on every system we install," Clifton said.
The company's decision to offer a five-point promise to encourage home owners and businesses to add a security system could prove to have perfect timing.
According to national crime reports, burglars will usually bypass a home or business that they believe has a sophisticated burglar alarm.
"Every business needs to safeguard its employees and assets and home owners need to protect their families," Clifton said. "We provide security systems and service that it tailored to your specific needs, but perhaps the best part about it is that we will provide you with a free consultation to review your current needs."
For more information, please visit: http://www.ccsecurityservice.com