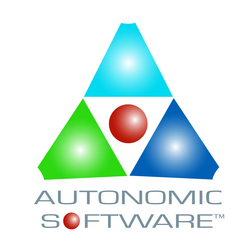 The industry recognizes the seriousness - the potential global impact - of this flaw, and waiting until March 11, March 18 or beyond is simply far too much unquantifiable risk for most organizations
Danville, CA (Vocus) March 3, 2009
Autonomic Software has announced that ANSA Platinum offers immediate protection from the risks posed by the recently-announced security vulnerability within Adobe's Acrobat and Reader applications.
This security flaw allows online criminals to take advantage of a buffer-overflow error in several versions of Adobe Reader and Acrobat, making it possible for them to steal information from these PC's and use them to remotely attack and infect other PCs.
ANSA Platinum automatically deploys Adobe's suggested interim fix to every PC in an organization, and will automatically deploy the permanent patches when they become available for the at-risk Adobe programs and versions.
The adoption of the PDF format by both PC and Mac users has made it one of the most ubiquitous applications on the planet, with estimates of users far exceeding 100 million. Adobe has acknowledged that the flaw exists in all supported versions of its products. Published reports indicate Adobe plans to make a patch available for Adobe Acrobat 9 and Adobe Reader 9 on March 11, and expects to make updates available for Adobe Reader 7 and 8, and Acrobat 7 and 8 by March 18th. Commercial antivirus software does not yet offer specific protection against the exploits that attack this flaw.
"The industry recognizes the seriousness - the potential global impact - of this flaw, and waiting until March 11, March 18 or beyond is simply far too much unquantifiable risk for most organizations," said Tony Gigliotti, Autonomic CEO. "We felt it was crucial to let companies know ANSA allows them to automatically roll out both the interim fix and the final patch - literally at the push of a button."
ANSA Platinum is a highly sophisticated network management tool that implements and automates patch management, asset management, software deployment, configuration management, corporate or regulatory compliance and power conservation functionality. ANSA's patented Universal Agent Technology extends to the network, system, and application levels, enabling automated monitoring and management of those systems with little or no IT involvement. The Suite installs quickly, is 100 percent accurate in network scans, and is future-proofed to accommodate forthcoming network and data technologies.
IT and security managers can request additional information and a demonstration of how ANSA Platinum addresses these new vulnerabilities by calling Autonomic Software at (925) 820-8074. Product information is also available at http://www.Autonomic-Software.com
About Autonomic Software, Inc.
Autonomic Software provides automated management and security solutions. Founded in 2003, the company helps customers create a continuously protected environment by combining patch management, asset management, configuration management, software distribution, and power management. Autonomic's products are available through our nationwide reseller program or direct sales. Autonomic Software also offers on-demand hosted solutions in the SMB market as well. For more information on Autonomic Software's products and services, call 925-820-8020 or visit the company's website at http://www.autonomic-software.com
David Wright
408-363-2843
http://www.autonomic-software.com
###