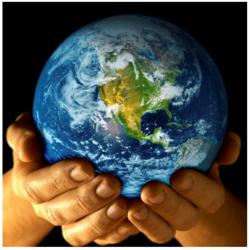 I found the format of the webinar in which I participated to be very engaging and I think the model has real potential as an attractive and productive mode for 21st century discussion on important topics.
Washington, D.C. (PRWEB) September 23, 2011
The Security and Sustainability Forum has announced that this Fall it will be opening its archive of acclaimed educational webinars on addressing the threats to society and the environment from a changing climate and other natural resource impacts.
The archived topics include GSA's Green Building Priorities; Security and Supply Chain Management; Civic Engagement and Water Resource Awareness; its five-part series on Adaptation and Security in a Changing Climate, and others.
Simply signup here and we will keep you posted for when the free membership opens.
Meanwhile, Don't Forget to Sign Up for next week's free Infrastructure Adaptations Webinar.
Adaptations to Protect Infrastructure in a Changing Climate
September 28th 2011
2:00 PM to 3:30 PM EDT
Moderated by: Lynn Scarlett, Former Deputy Secretary of the Interior (2005-2009), Co-Director of Resources for the Future's Center for the Management of Ecological Wealth.
Watch and Share our Infrastructure Adaptation Preview Video.
About the Security and Sustainabilty Forum
SSF's Adaptation and National Security Webinar Series is designed to assist managers, decision makers and professionals from government, industry and academia, and non-governmental organizations better understand and promote effective measures to adapt to the physical, environmental, economic and political security threats of a changing climate.
Download the attached flyer to learn about our Promotion Partners Program.
###